Joy for Fairview residents is child's play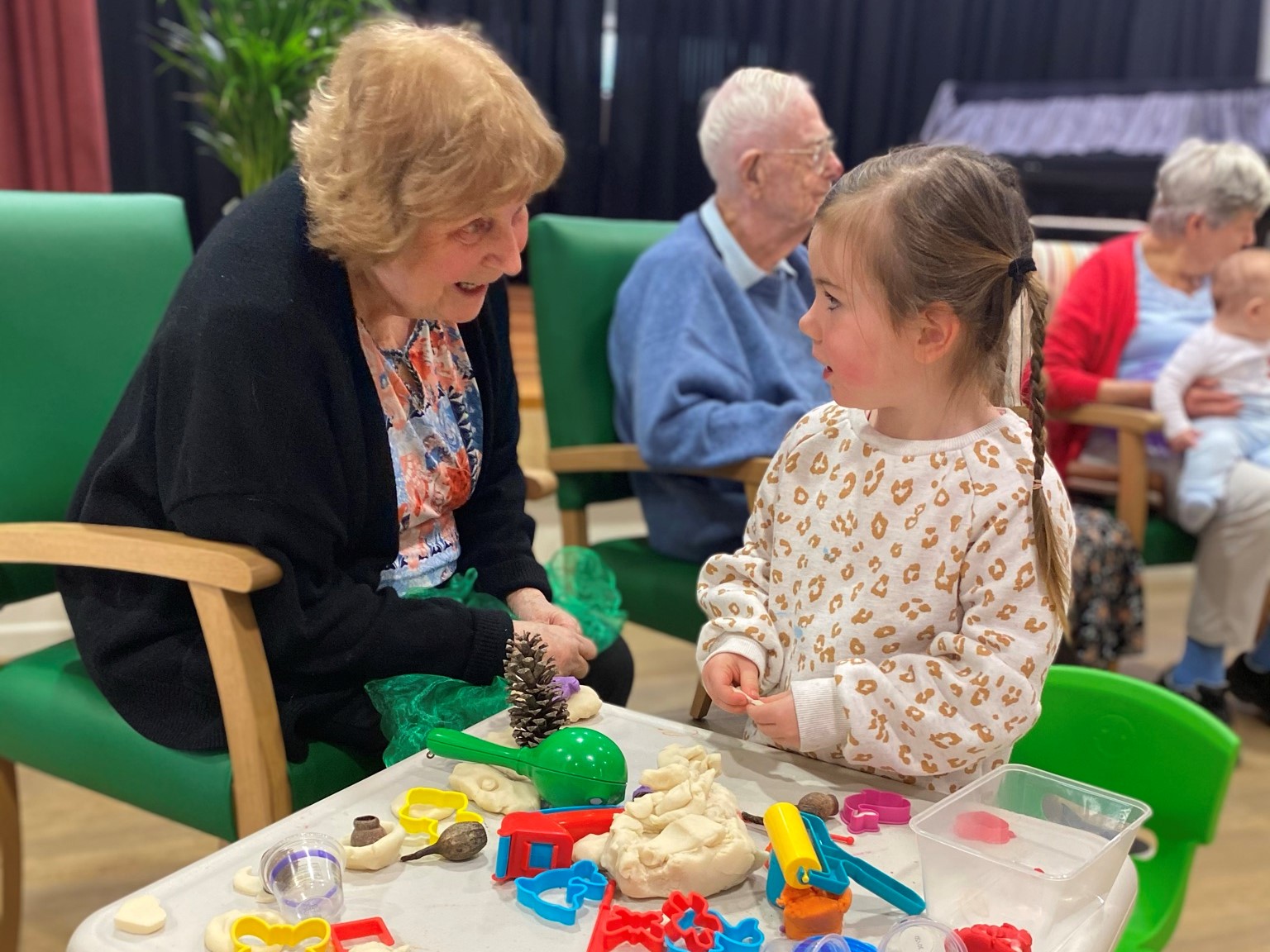 For the residents of Bolton Clarke Fairview aged care community, hearing the laughter of children in the hallways is music to their ears.
After a 12-month break during pandemic restrictions, intergenerational playtime is back on the menu at Fairview each fortnight, accompanied by delighted squeals from the younger participants in the Ageless Playgroup.
Fairview resident David Price says he loves to sit back and take in the smiles, the laughter and the joy of playtime and connections.
"It's interesting, and its lovely to see all the mothers playing with their children. They have a very difficult job at times, it's very important," he says.
"I've got three children of my own, and the pride you feel for having raised them, and how they turn out in the end – it's rewarding."
David cradled four babies over the course of this week's playgroup, the second of the year.
"It's a nice change of pace from the usual," he says, "and especially from the last year, when we could feel a bit isolated at times. For quite a lot of us, there's so many things we'd like to do but cannot always because of our age - but this, the kids – they make me feel young again!"
"It's great fun, I've always liked children," says fellow resident Margaret Upham. "I have four of my own and I taught infants and preschool. I've done a lot of teaching and working with children."
Margaret says the playgroup reminds her of how important it is to nurture the younger generations, and of her passion for family.
"I enjoy it very much. I love kids. It's a nice connection to my career, it reminds me of the work I used to do."
Bolton Clarke Diversional Therapist Mervat Awad says the playgroup, which has been running for five years, lights up the room.
"You can see the happiness in everyone here," she says. "The residents just love to spend time with the kids, it brings them so much joy and brightens their day.
"It's been tough not to be able to have them here, but everyone is extra excited now that they are back."
Playmates of all ages enjoy group activities including building with blocks, balloon and ball games and parachute games, singing and dancing.
For more information about joining the Ageless Playgroup at Bolton Clarke Fairview, please contact adminfairview@boltonclarke.com.au or visit the Ageless Play website www.agelessplay.com.au.
Tags: Ageless Play | intergenerational play | playgroup | connections