Crosby a sweet Christmas memory for Irene, 103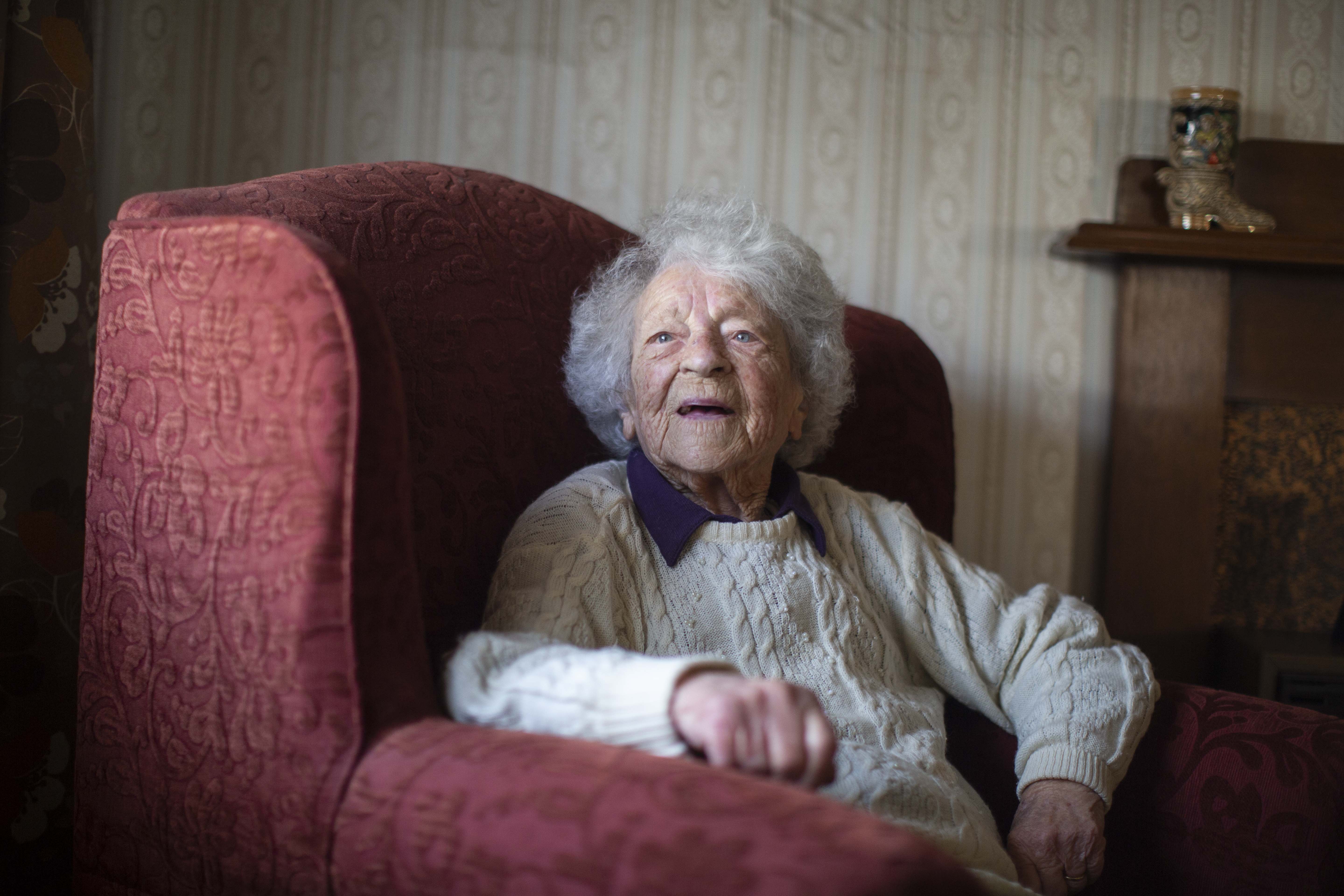 Bing Crosby's White Christmas may be one of the most popular songs of all time – particularly at this time of year – Bolton Clarke at home support client Irene Gates it has special significance.
It was Crosby who brought Irene, now 103, and her husband Duncan together.
"We both worked at a factory in Brunswick," she says. "Duncan heard that I liked Bing Crosby and asked if I'd like to see one of his films at The Lyceum. From then on, Bing Crosby brought us together until we were always together."
She remembers well the day Duncan berated her older sister for applying makeup to her face. "He liked me as I was, natural, not all painted up," she says. "I liked that he liked that."
As newlyweds, the couple agreed to house sit for an English family preparing to holiday back home.
"Little did we realise we'd never leave," Irene says from a kitchen filled with a century of memories. "There's not an inch of this place I don't know intimately."
These days, widowed for the past 14 years, her hearing isn't what it used to be, which makes phone calls difficult. Still, Irene has lost none of her dry wit, which she shares with her family and during her regular social visits from Bolton Clarke carer, Brianna Schmidt. ("Did you work over the years?" Brianna asks. "Not if I had to," comes the reply).
She is thankful to have lived a joyous life with the occasional hurdles, like the sniper death of her 20-year-old brother in occupied France, and one of her two sons, Alan, taken by cancer.
With failing eyes, Irene doesn't knit or sew anymore but she's content in her cherished home, which, like her, is in good nick for its age.
Asked if the secret to her longevity might be the bounteous vegetable garden Duncan tended for decades, she is philosophical.
"Maybe?" she says. "You should have seen the cauliflowers! I wish I had his green thumb, but things only grow so far for me … to be honest, I dunno what the secret is, but I just seem to live on forever."
Tags: Bing Crosby | Christmas | White Christmas | music