Local retirement village resident devotes his time to Chaplaincy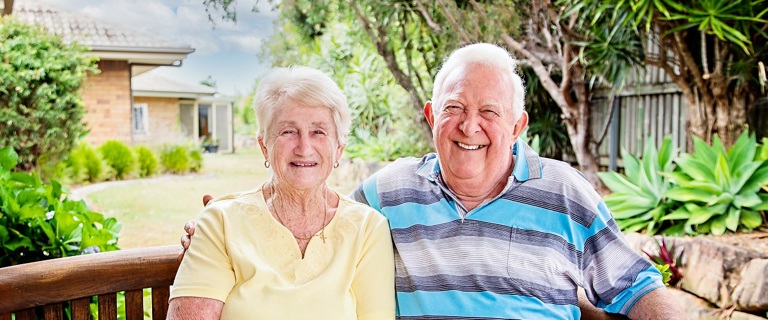 Devoting your life to helping others is not a simple task but it's exactly what Bolton Clarke Inverpine retirement village resident Grahame has done for over 20 years.
After a three-decade long career in the Royal Australian Air Force, Grahame became a Chaplain and Baptist Minister – a decision he felt was only natural.
"I had a good idea of how to talk to people, not instruct or order but talk with them and ask what they think, which as a Warrant Officer wasn't common," Grahame said.
"When I got out, I went up to see my mum and there was a lady up there who had been visited by Chaplains. She had known me for a while and just knew it would suit me.
"From there for about 25 years I was at the Prince Charles Hospital and later I started coming out to visit residents at the Inverpine residential aged care community.
"I have always found it to be a very fulfilling role because you get to know people.
"People might not be telling you what's happening with them but sometimes they are so worried that they really can't explain what's going on in their mind."
After filling in for the local Minister who regularly attended Inverpine ANZAC and Remembrance Day services, Grahame knew Inverpine residential aged care was where he wanted to help more.
"I usually head down to the aged care every Wednesday and have been working here for over 20 years.
"We have lived here for about three years now, I knew there were a few places available because I was out here often and it made it easier for me working in the aged care community.
"Here I have the opportunity to go and see people regularly – especially if they're not well, you can always pop down and they know you, you know them."
Monday 5 December is International Volunteer Day which aims to raise awareness on the important role volunteers plan in our communities.
Become a volunteer
Make a difference in your community and to the lives of our residents.
As a volunteer you can help others while sharing your interests and skills. By providing support, fun and companionship you help to maintain important social connections in our residential aged care communities across New South Wales and Queensland.
Register now