Buddy App Awarded for Innovation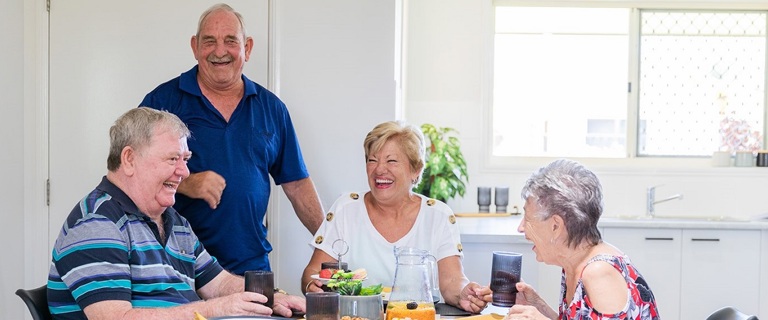 Bolton Clarke has made the 2023 Financial Review BOSS Most Innovative Companies Top 10 Innovations list (Government, education and NFP) with its Buddy social connection app.
The app – initially rolled out to residents at Moreton Shores Retirement Village in Thornlands, Queensland – was introduced after 90 Aged Care and Retirement Village residents were surveyed about their daily challenges, with loneliness and isolation the top concerns.
It allows residents to request services through a lifestyle concierge, lodge maintenance requests, organise group chats and message other residents, arrange and book events and view and share news content and photos.
Bolton Clarke innovation manager Sharon McKinnon explains that following COVID, more residents understood the potential of smartphone and tablet technology than ever before.
"We developed a prototype app for retirement village residents to use, and about 95 were recruited for the Buddy app pilot, which proved to be a resounding success," she said.
"There's a news feed so residents can share information, and we can share information. One group of residents even set up a chatgroup for a footy tipping competition and spent every Friday and Sat night chatting about their tips."
By the end of the pilot the Buddy app had proved itself a valuable addition and more than 90 per cent of the surveyed residents said they wanted it to be continued, with many saying the app made it easier to keep up to date and in touch with other residents, even when on holiday.
News, events and maintenance requests were the most popular features.
The app will now be rolled out across the organisation's retirement villages nationally, beginning with a further six villages in 2024.
Variations are also being investigated to support the organisation's 88 aged care homes and 130,000 community-based clients.