Janice trades the country for the Bay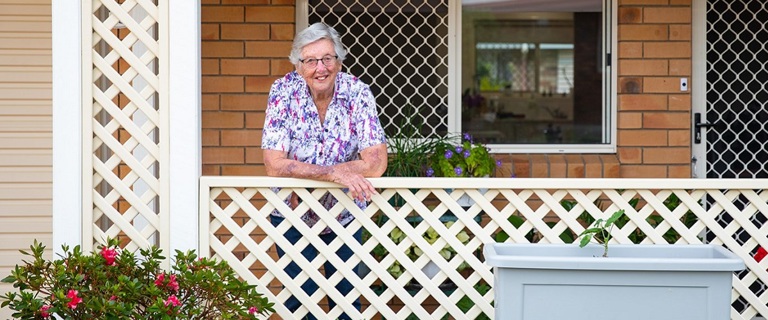 For Bolton Clarke Baycrest Retirement Village resident Janice, moving from her property in Jandowae, North-West of Dalby, to Hervey Bay was always going to be a big adjustment. But recent weather had her breathing a deep sigh of relief upon her arrival.
"I got halfway down to Hervey Bay and couldn't get any further because of the floods. My furniture made it, but I did not," she said.
It was thanks to her brother's encouragement and the advantages of having family and an old friend close by that Janice decided to make the move from the country to the Bay. Now that she is here, she is diving headfirst into her new lifestyle.
"I go to every social event that is on at the Village to mix and try to meet new people," Janice says.
"I play Hoi and Bingo and I also do Tai Chi and exercises in the community hall.
"I've also started getting out into the local community around the Village and going to the local church which has helped me to meet people here as well."
Janice has lived in the country for the last 40 years and had a career as a country nurse, so keeping her independence and hobbies that connect her to a community is extremely important to her.
"I can't bear being inside all the time, so I get out for walks often.
"I had a big garden and did all the gardening myself at the property, so now I have managed to get a garden of my own here right in front of my unit, which will keep me busy.
"The unit is very comfortable, and I feel very safe and secure here."
Tags: Retirement Village | Baycrest