Inverpine resident finds passion later in life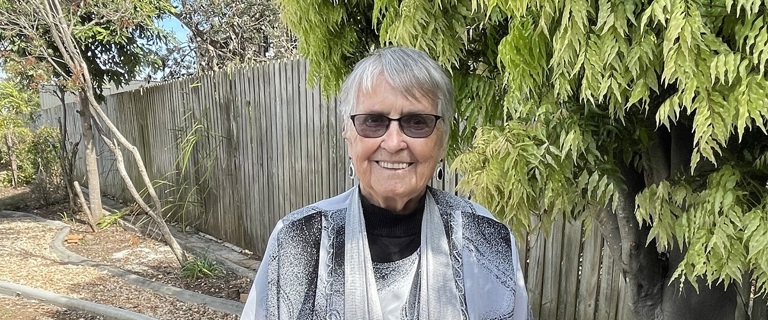 The move to Bolton Clarke's Inverpine retirement village gave Pat the time she needed to build a new retirement career telling the stories of Korean War veterans.
Pat had been a secretary for most of her life and raised five children, later taking a role with Australia Post in Brisbane.
"We ended up staying in Brisbane for thirty years and I was the State Manager's Secretary – I only left because we wanted to travel Australia," she said.
"We spent eight months travelling the country in a caravan and we went everywhere!"
She and Ernie moved into Inverpine in 1999 and are now among the village's longest standing residents and an integral part of the community.
"After I moved in I was still a national secretary of a women's organisation, I was a part of a poet's group, a writer's group and I wrote the village newsletter for 20 years."
One of her proudest achievements over this period was editing and publishing The Digger's Own Stories with the 3rd Battalion Royal Australian Regiment Corporation.
"We published the Digger's books in the years of being here – it suited us to be still and stay at home to slowly chip away at it," Pat said.
"My husband, Ernie, was a Korean veteran and a part of the organisation's committee so I used to go along to the meetings when one day they were looking for an editor, and that's how I came to start.
"I was surprised because I came from a bush town, Wallangarra, and the most important person in that town was the schoolteacher - now here I was talking to the Governor's General and politicians!
"We tried to cover everything in the book. I did stories on the Padres, attached troops from other countries, major speeches by politicians and Japanese war brides.
"It was mostly veterans of the Korean War but there weren't too many battle stories they wanted to share – it was all the funny experiences they had away from the warzones."
Saturday 1st October is the United Nations' International Day of Older Persons with this year's theme celebrating the resilience and contribution of older women.