From Big Prawn to Byron Bay – aged care residents take a holiday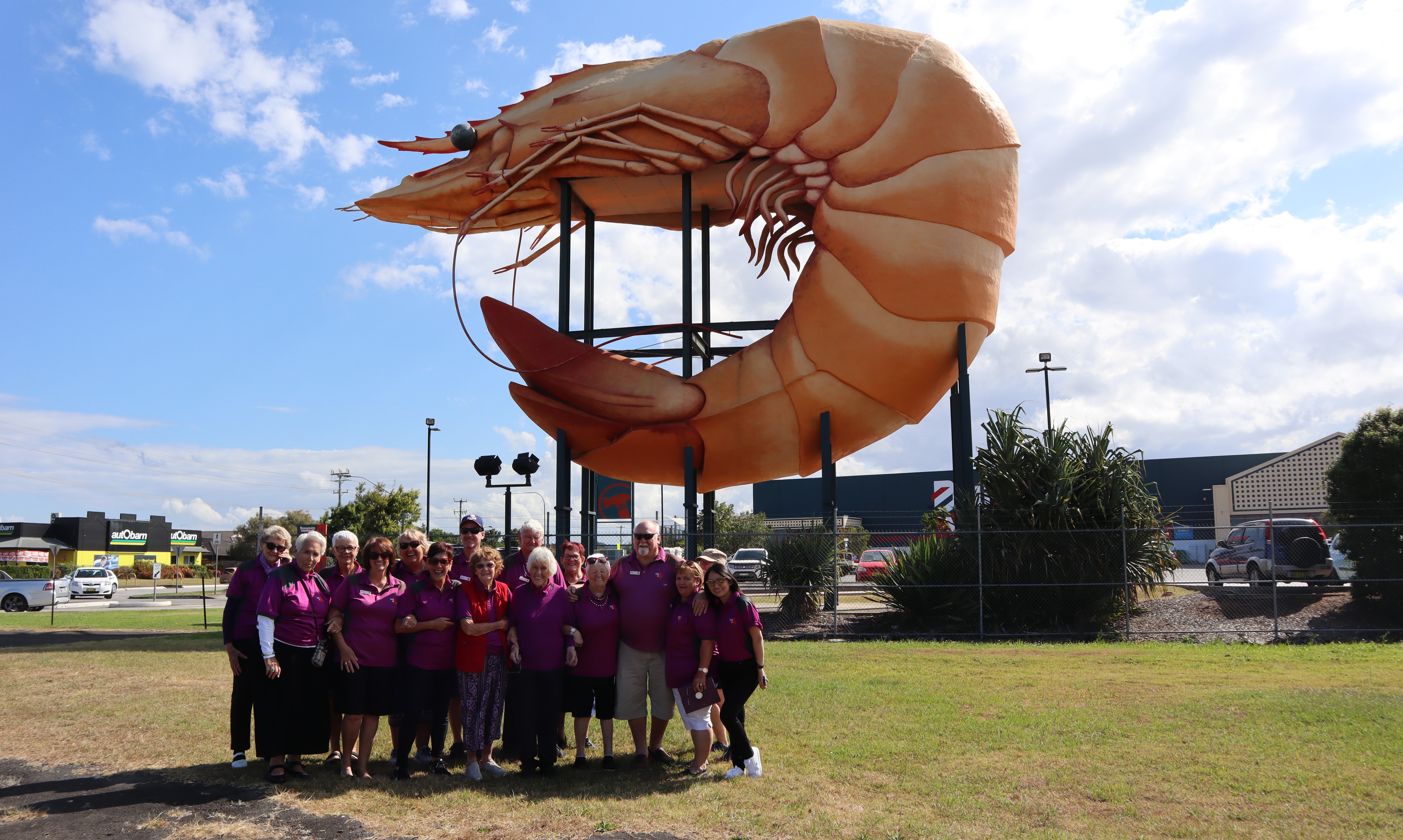 For residents at Bolton Clarke's Centaur Memorial community at Caloundra, living in residential aged care doesn't mean giving up on holidays.
Residents set out on their second annual road trip last month, heading south to take in the sights, experiences and tastes of the Gold Coast, Ballina and Byron Bay.
The 18 holiday-makers were accompanied by Bolton Clarke team members and volunteers. Centaur's annual holiday is a much-anticipated opportunity for bringing back memories and igniting the adventurous spirit in residents, many of whom are in their 90's.
"I've enjoyed every moment of it," said 95-year-old Murial Heilbronn. "I'm overwhelmed!"
"The staff have been wonderful, I can't thank everyone enough!"
Following their day-one lunch at Ballina RSL Club enjoying the beautiful ocean views, the group could not resist a photo opportunity at the Big Prawn. Diversional Therapist Pam Grieg said many residents were looking forward to the seafood most of all.
"There are plans to consume a lot of it!" she said.
A scenic drive along the NSW coast and through Byron Bay followed the iconic photo opportunity before checking in at Mantra Twin Towns Resort for the night.
Paula Fahy, 92, relished the holiday experience.
"When I went into aged care, I didn't think I would be doing this! It's been fantastic, and we've been very well looked after."
Paula also summed up the residents' fondness for the two seafood buffets enjoyed on the trip at Tweed Heads Golf Club and aboard the SeaWorld boat.
"I've never tasted prawns like it!" she said.
Cruising the canals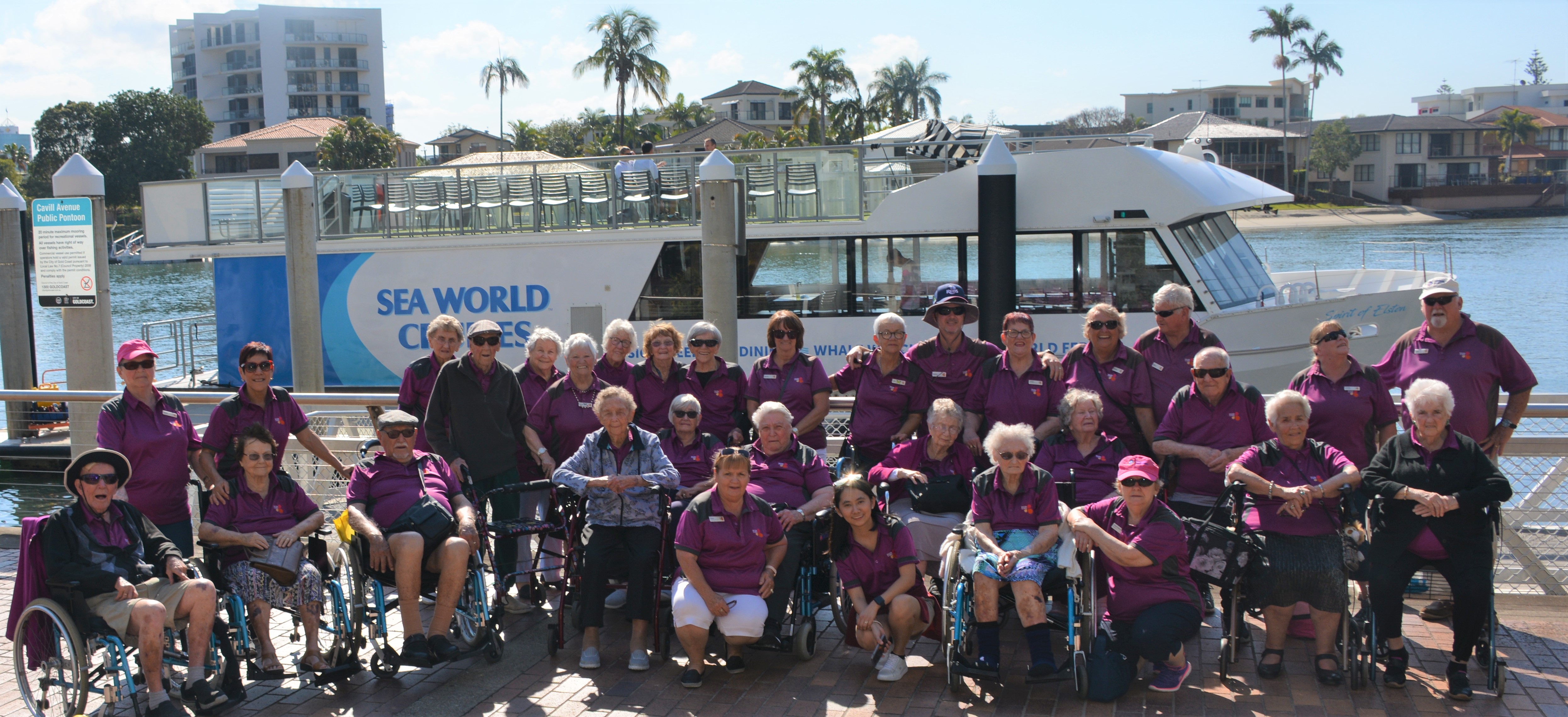 The lunchtime canal cruise through Surfers Paradise was also a highlight of the trip for residents Phyliss McKenna and John Lindberg.
"I really loved it," said 95-year-old Phyliss. "Seeing multimillion-dollar boats and houses – it was fantastic. I wouldn't swap it for my family, but I have enjoyed it immensely! Couldn't be better! You wouldn't believe how great the staff and volunteers look after us, but it never surprises me. We always have such well-organized holidays."
John, now 91, had spent time on the Gold Coast as a younger man.
"I've loved to see the memories of years ago, and the changes," he said. "Seeing the Gold Coast from a different point of view. I didn't think I'd be doing this at my age."
The holiday has become an annual affair and a highlight of the year for the residents of Centaur Memorial.
It's clear they know how to have a good time – and how to stand out in a crowd, attracting attention in shirts warning passersby to "Beware! Older People Still Having Fun!"
Bolton Clarke Diversional Therapist Pam Grieg said the bright purple attire, worn by every member of their group, sparks conversation and brings joy to both residents and members of the public.
"People always ask us what we are up to, and the residents love to wear them – they are a bit tongue-in-cheek and it really sums up the spirit of why we take these trips."