Residents enjoy Bolton Clarke's Australia Day 'big bash' community cricket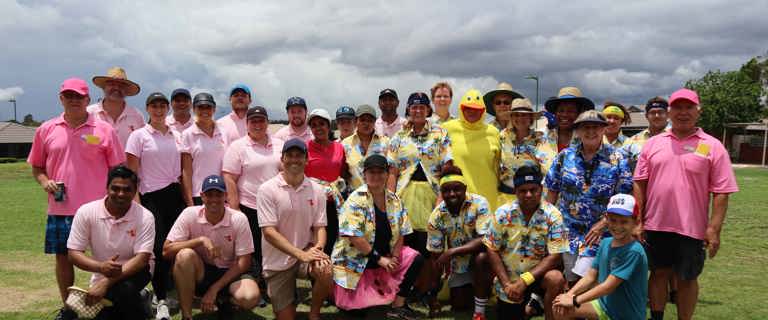 Residents at Bolton Clarke's Milford Grange community at Ipswich were on a good wicket this Australia Day long weekend when the inaugural Bolton Clarke 'big bash' was hosted in their backyard.
"It's nice to see the kids on the field," said Milford Grange resident Val Wilson.
The kids in question were Bolton Clarke team members from Milford Grange residential aged care and the Bolton Clarke corporate Support Centre. While they took the pitch, residents gathered to watch the game unfold, bringing back some wonderful memories for many, including June Brown and Archie Smith.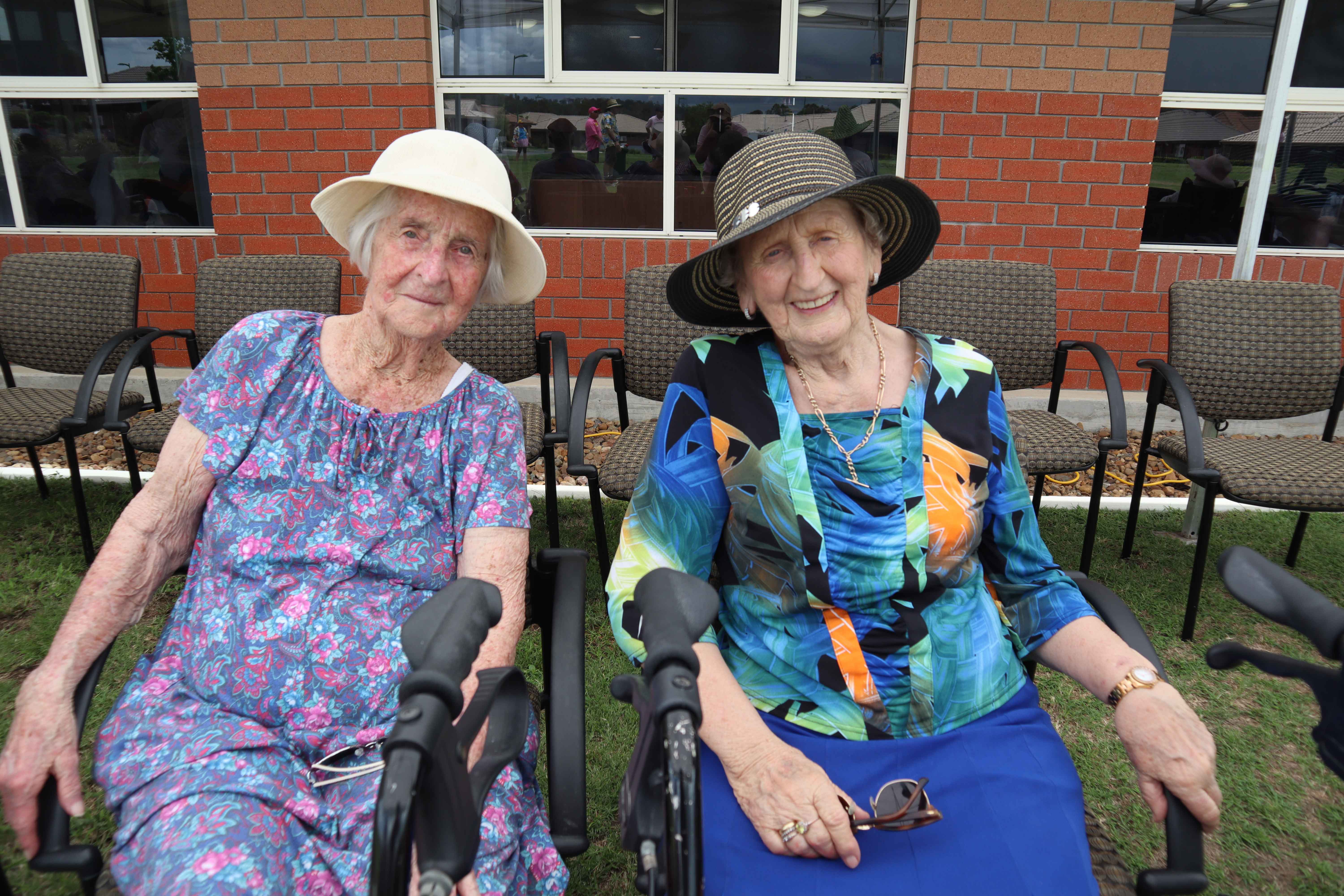 Iris Smith and June Brown enjoy the game
"My grandson used to play cricket at school on the Central Coast. I would go and watch his games in Rockhampton and Mackay," said June.
"He still plays in Mackay. It brings back many memories. I'm thoroughly enjoying watching the game today."
The event also brought back fond memories for Archie.
"I used to play a fair bit of cricket myself," he said.
It was equally entertaining for the two Bolton Clarke employee teams.
"It's excellent to be able to gather together for an event that supports both our resident and employee wellbeing – and have plenty of fun in the process!" said Bolton Clarke General Manager Safety and Wellbeing Janene Rodgers.
Ultimately, the Milford Grange team bested the visitors with a tight winning margin of 135-132.
Milford Grange Diversional Therapist Sue Raven said she was proud of the home team win and vowed to make the contest an annual event.
"We love getting everybody together at our community! Cricket is great entertainment for the residents. We are already encouraging teams for next year's game!"
The cricketing tradition has long been a part of Bolton Clarke's history.
Lady Janet Clarke, one of the company's namesakes, played an integral role in the beginnings of The Ashes legend.
In 1882, English Captain Ivo Bligh led a team to play three tests in Australia. The team spent Christmas at the Clarke property in Victoria. Following a backyard cricket game Lady Clarke presented Bligh with a small urn containing the burnt ashes of the stumps and announced that she would like it to be a perpetual trophy between the two teams. The urn was donated to the Melbourne Cricket Club in 1927 and is known as The Ashes.