'56 pitcher Jack welcomes Olympic baseball's return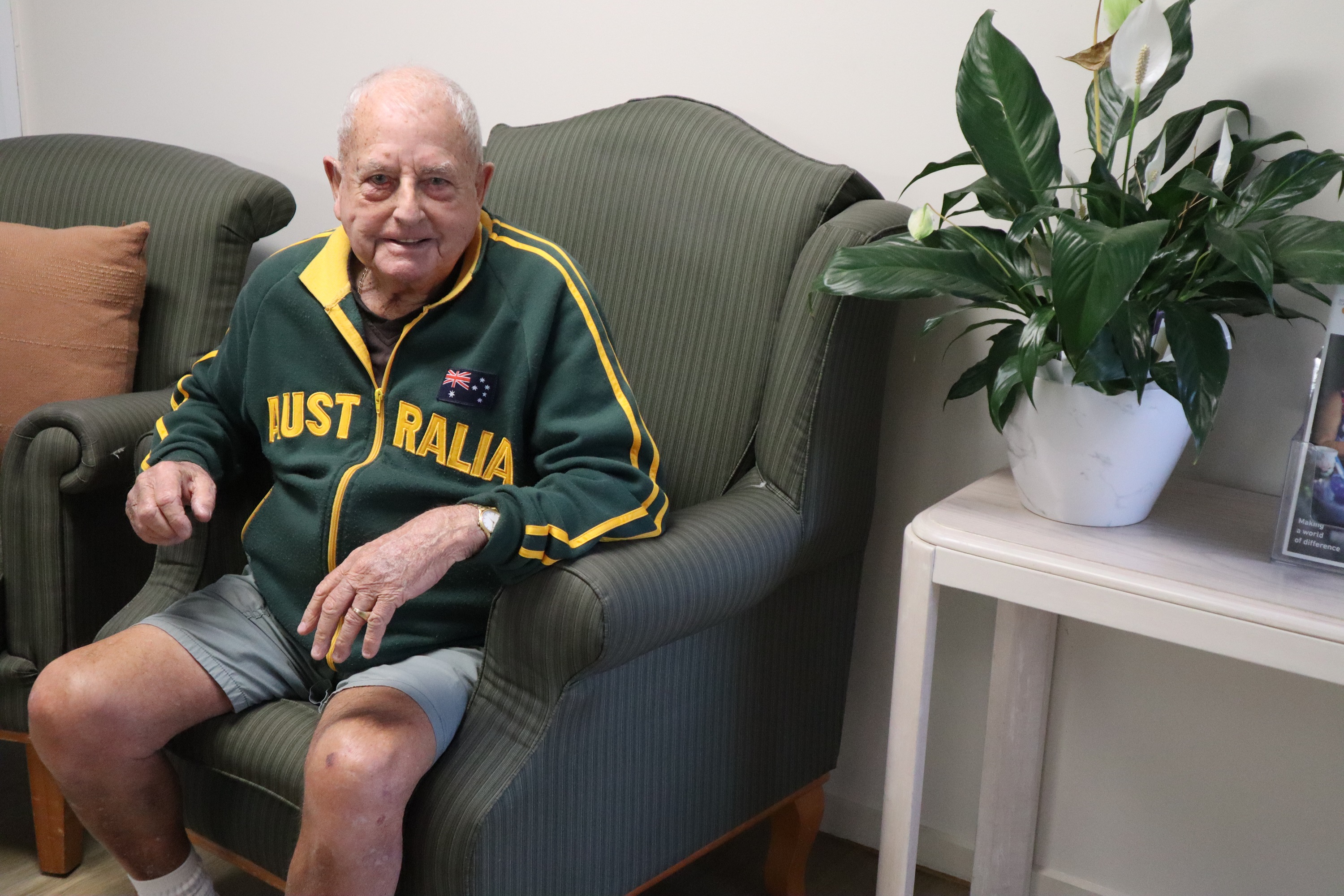 News of baseball's return to the Olympics in time for next year's Tokyo Games has Banora Point resident Jack Knight remembering the day he took the pitch for Australia during the 1956 Olympic demonstration game in Melbourne.
Jack, 92, who now lives at Bolton Clarke's Winders community, grew up in Fitzroy, Melbourne and was pitcher for Australia against the favoured American side.
A sportsman all his life, he took up baseball at 16 and played for 25 years. At school he also played cricket alongside then future test cricket vice-captain Neil Harvey, and in later years took home 27 club bowls championships.
For Jack, though, the 1956 demonstration game before a home crowd of 100,000 was a high point. At the time, it was a world record baseball crowd.
"I struck 15 of the American players out," he recalls. "I had a big drop out curve in my pitch. A normal person couldn't catch it, it moved too much."
His talent attracted interest from the American side, who tried to poach him.
"I got an offer to go to the States but I didn't want to go, I wanted to stay in Australia," he says.
When asked if he had any interesting tales to tell from his time on the team, a twinkle appears in his eye. "I could tell you a million stories, but I won't," he chuckles.
His advice to the young sportsmen of today?
"Don't drink too much. Exercise hard."
Some good advice for us all.
Jack eventually moved to Queensland with his family for a change of pace.
"I wanted to see what else was out there," he says. "It was a great adventure."
Of living at Winders, he says, "This is the greatest place I've ever been in. It's spot on – I love it."