Cathartic bonfires brought joy at war's end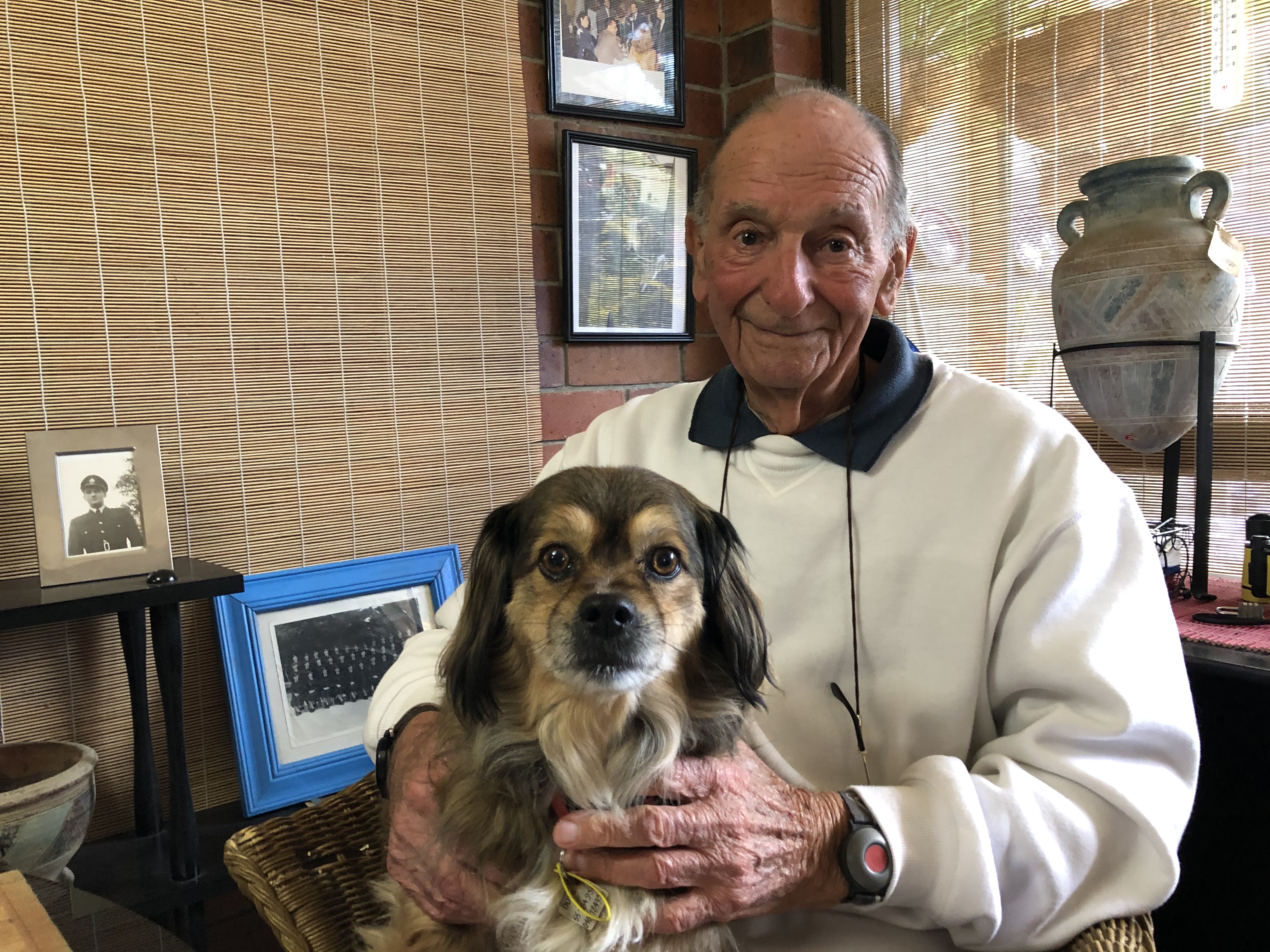 On the anniversary of the 75th Commemoration of the end of WWII, Bolton Clarke At Home Support client and Nerang local Rex Gillham, 90 can still clearly recall the celebrations that occurred in 1945 - from VE Day in May through to the signing of formal surrender documents on 2 September.
Rex was a teenager at the time and living in Kent, and recalls the joyous release felt by everyone – and the cleansing process that went along with it.
"On VE Day all along the cliffs on the South-East coast of Kent everyone got together and made bonfires. Everything related to the war that could be found to burn was burnt – gas masks, paraphernalia, flyers, barricades and more. It was a release from it," he said.
Rex likens today's global pandemic to the experience of war.
"We're virtually facing the same thing now," he says. "Just with an unseen, unknown enemy."
"It must be very hard for young people to plan ahead. I hope the world and our leaders find a way through it all.
"My advice is to take advantage of everything that's offered, and still try to find the joy. Make plans and go for it – having something to look forward to helps you hold on to hope."
He warns against throwing caution to the wind when it's all over.
"Don't go too crazy afterwards. All the excitement after it ends will die down eventually. Treat it with care – enjoy it but don't make any rash decisions!"
Rex's early experiences of war contributed to his decision to join the Royal Air Force (RAF) in 1948, at age 18. It was a decision that didn't sit well with his family.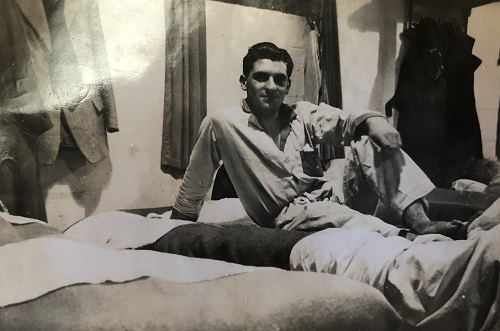 Rex in the RAF, 1950
Growing up in the port town of Birchington, he was born into a theatrical family. His father was an operatic tenor, and his grandfather was a director for Keith Prowes, then a theatre ticket agency.
They had hoped Rex would follow in the family footsteps and work in West End also, and he did – but it only lasted six months.
"I was sent to work at one of the ticket booking places and I ruffled feathers because I was brought in above others who were already there – being the grandson, they didn't like me very much!
"I thought it was brilliant because I when I walked in the place was full of girls on telephones and I thought 'gee I'm in heaven!"
Rex's true passion was in radar and telecommunications and it was his work with the RAF that eventually led him to Australia.
"I had an opportunity to join the Malay Police in Kuala Lumpur as a Lieutenant but they were shooting the police at the time, so I wasn't sent there in the end."
Eventually the opportunity arose to join the Royal Australian Air Force (RAAF), and in 1952 at the age of 22, Rex arrived in Australia.
"I came by ship to Fremantle. It was a long journey and the food on the ship wasn't amazing, but by the time we arrived in Australia, we were ready for anything else!
"After arriving at port, we went to this little Greek place. I remember asking for some black coffee with a bit of lemon on the side. What I ended up with was black coffee and Bitter Lemon drink!"
He says coming to Australia was marvellous.
"It was like all of sudden I was free," he said. "I've never regretted it."
In 1955, he met his Australian bride of 62 years, Shirley. She was an Air Force nurse.
"She was a very attractive natural redhead."
They married in 1956 at the local registry office and a reception was put on for them by the Air Force near the radar station at Brookvale, where they lived in a garden cottage.
In 1958, Rex left the RAAF and went to York Motors Group who were a major distributor for Rolls Royce in QLD, NSW and the ACT. He worked as a special representative in marketing and sales.
"I used to write to lottery winners to invite them to come view and buy a Rolls Royce," he says.
"At that time, you could pay your deposit and the car would be getting built in London. If you liked, you could go and visit it when it was nearly done, watch the final touches being put on, drive it around Europe and then have it shipped back to Australia for you."
"I remember doing one for a gentleman who had won the lottery but couldn't drive. He thought when he arrived in London that they would teach him!"
Later, Rex worked for Toyota in New South Wales and Queensland and he and Shirley moved to Noosa for a quieter life, eventually settling in Nerang.
They lived there together until Shirley passed away in 2018. They have three children, five grandchildren and 11 great-grandchildren who live from Canberra to Gosford.
Now, Rex is accompanied through life by his best friend Duke, a Tibetan Spaniel.
"He's a most fantastic little dog and so protective of me," says Rex.