Nurses support independence for clients with dementia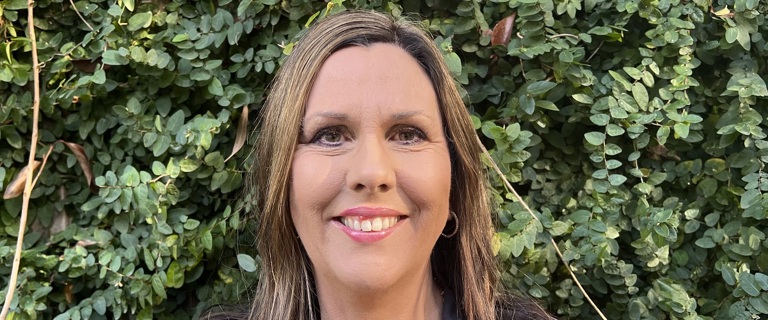 Bolton Clarke Clinical Nurse Consultant Louise says living with dementia doesn't mean giving up your independence and connections with your community.
Louise, who has worked at Bolton Clarke since 1989 and brings three decades of knowledge to her role, supports nurses on the frontline providing services for clients with dementia across the Mornington Peninsula.
She is part of a team of trained nurses providing expert in-home clinical care for more than 1200 people with complex needs across the region.
Nationally, Bolton Clarke supports more than 5000 home care clients with a formal diagnosis of dementia and others living with cognitive impairment.
"People often don't realise that every nurse walking through a client's door is backed by a local care manager who is a nurse and a team of Clinical Nurse Consultants and Senior Clinical Nurse Advisers with specialised knowledge in areas like wound care, continence, diabetes, stomal therapy and dementia," she said.
"We also have a 24-hour National Service Centre manned with clinical nurses who are on call for our clients."
September is World Alzheimer's Month and Louise said it was the perfect time to remind people of the supports available.
"It's our role to try and help people with dementia maintain safety in their home with a good quality of life while enabling them to achieve their goals," she said.
"That means helping people access the right services and getting to know the person, learn about their history and ask the questions to understand what's important to them as an individual.
"For family carers, we help organise carer support, counselling and education through organisations like Dementia Australia and Carer Gateway. We support with things like working with them to decode behaviour and understand changes that might be triggered by needs the client can't verbalise.
"There are some simple strategies that can make a big difference like communication boards, orientation clocks and simple words. We have conversation tools to help with important conversations about care and support people to have as much independence as possible. It's about breaking things down into pieces that make sense for the client."
Dementia Action Week (September 19 - 25) is an awareness-raising initiative that focuses on supporting those living with dementia, their families and carers.
Tags: At Home Support | Dementia Action Week | World Alzheimer's Month