Home care nurses a vital palliative care resource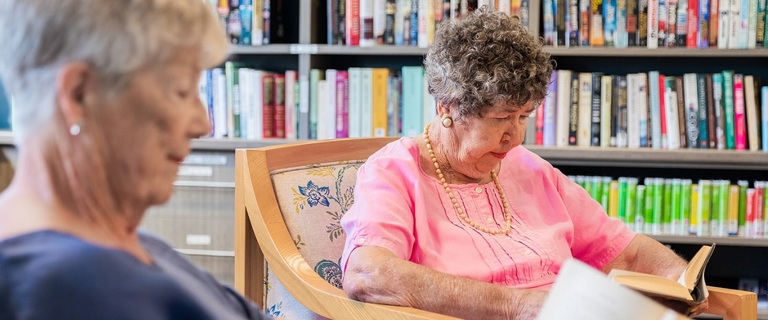 A study into the benefits of empowering generalist home care nurses with additional palliative care information and the support of a specialist clinical nurse practitioner aims to break down barriers to palliative care delivery in the home.
Bolton Clarke Head of Research Professor Judy Lowthian said the 15-month Enhancing Palliative Care at Home project included stakeholder engagement, education and evaluation supported by a specialist palliative care nurse practitioner embedded in the organisation.
Palliative Care Nurse Practitioner and project lead, Leanne Davey agreed.
"More Australians want to be cared for and die in their own home, but home care nurses often face challenges in meeting the needs of their palliative clients and may not be as confident and knowledgeable about palliative care as they would like," she said.
"One of the greatest strengths of generalist home care providers is the trusted, often long-term relationships that care staff develop with clients and carers, which allow for tough discussions to occur alongside requisite clinical care.
"The role of the nurse practitioner is to support this and drive evidence-based generalist palliative care provision, policy and guidelines and build staff capacity, providing expert support, consultation and escalation as needed.
"Through focus groups and an interview with participating nursing care managers and a social worker, we looked to understand the experience, barriers and enablers to providing this general palliative approach in the community."
The study's findings underscored the importance of tailored education to increase staff knowledge and confidence, clear communication and mutual respect in generalist-specialist partnerships, and an understanding of the unique nature of home nursing care which is complex, relationship-based and diverse.
The project also highlighted the need to overcome the stigma and negative connotations around palliative care and death within the workforce, client-base, and broader community.
"We want to advocate recognizing palliative care as a natural and inevitable part of the care journey for home care providers," Leanne said.
"This approach aligns with the goal of reducing undesired hospital admissions and enabling people to spend their final moments in their preferred place of care."
Researcher, Georgina Johnstone, said tailored investment in home care would be required to provide a more general palliative approach, particularly considering the unique challenges of a mobile workforce.
"Consideration should be given to embedding staff with specialist palliative care training within generalist organisations to drive and champion tailored evidence-based palliative care provision that is translated into context for all members of the workforce, appropriate to scope," she said.
This project was funded by the Eastern Melbourne Primary Health Network as part of the Commonwealth Government's Core Flexible and After-Hours funding in 2019. To read more about the study, published in the Australian Journal of Advanced Nursing click here.
At Home Support
Support that feels right at home
At Home Support offers a range of flexible services covering home nursing, home assistance and other specialised care including dementia support.
Designed to keep you living independently and delivered with the expertise, kindness and respect you deserve, we'll work with you to create a personalised care plan that suits your needs and interests.
Get started