Rock and roll at the Fernhill show!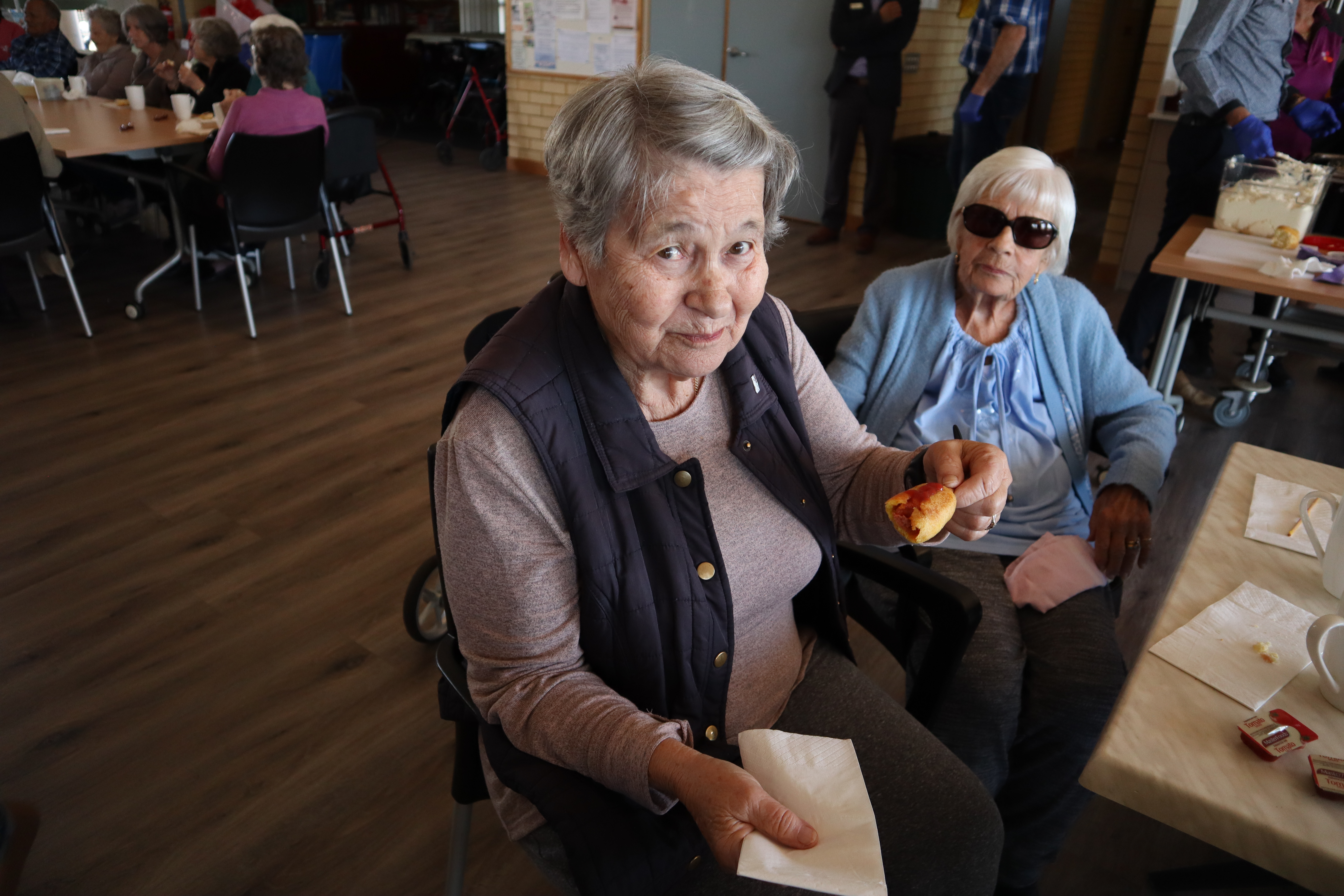 The Ekka may be over for another year, but all the fun of the show lives on at Bolton Clarke's Fernhill retirement village and aged care community, where residents, day therapy clients and Bolton Clarke team members have enjoyed the annual "Fernhill Community Show."
Taking inspiration from the annual Royal Queensland Show in August, Fernhill enjoyed a day complete with all the trimmings – including dagwood dogs!
A rock and roll dance performance brought back fond memories and residents were delighted to get up and have a boogie.
The visiting animal farm was also popular. Simba the lamb was a crowd favourite and happily sat in many laps, even enjoying a visit with centenarian Gladdy.
Diversional Therapy and Activities team members Pauline Mammino, Julie King and Kris Gunn were thrilled with the turnout on the day.
"We are excited to be able to bring our community together and put smiles on faces. This event has brought together our day therapy clients, and residents from residential aged care and retirement living," said Kris.
"We're definitely looking forward to next year!"
Tags: retirement living | aged care | Fernhill | Ekka
More news from Fernhill...