Remembering four decades of service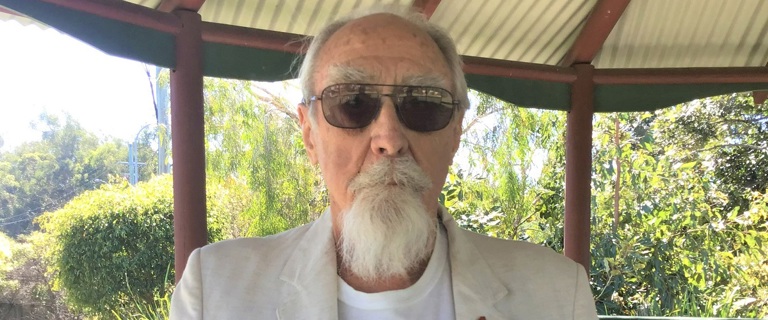 After 41 years serving in the Australian Army, Bolton Clarke Inverpine resident Ian spent most of his life in the forces as that's all he knew.
His time as a bombardier took him all over the world but most notably to the Vietnam War where he stayed for 13 months.
"I joined the army in September of 1959 and got out in 2000," he said.
"The reason I kept staying in the army was because I had a bad case of PTSD but I wasn't aware of it at the time.
"My PTSD was these movies that would get in my brain in colour and stereo sound of all different things."
Ian returned from exercises in rural Queensland in September 1965 when the officers who greeted them at the entrance of the base explained to the group that they would be going to Vietnam.
"All we could think was 'where the bloody hell is Vietnam?',"
"One of the bad things about going was that they weren't prepared for it. All of our clothes were dyed green and ill-fitting, and we had to get a lot of meals off the Americans."
For Ian and his fellow troops, life was confined to living at the base or working out on the field to clear different areas for more troops to come in, but it left a lot of time with little-to-no contact with the family members left behind.
"A mate of mine had this little tape recorder so I bought one too and sent it over to my wife after I recorded a few notes,"
"She would sit down at the kitchen table at the time with the children and listen to the recordings."
After spending over a year in Vietnam, the soldiers returned home with a few pit stops along the way.
"When we came home, we had to land in the Philippines because word had got out that the university students were going to be waiting for us,"
"There were so many feelings and emotions tied up to this particular war."
With every Remembrance Day that passes, Ian says it's a time to reflect on the friendships and good times that came out of such tragic events.
"We don't like to talk about the bad stuff usually, we just reflect on the good memories."
Residential Aged Care
Genuine care that comes from the heart
We create welcoming and safe aged care communities that you can truly call home.
Each of our homes provides the peace-of-mind of having a Registered Nurse on duty 24/7, supported by passionate care teams.
Find a home