Storytelling helping inspire workforce of the future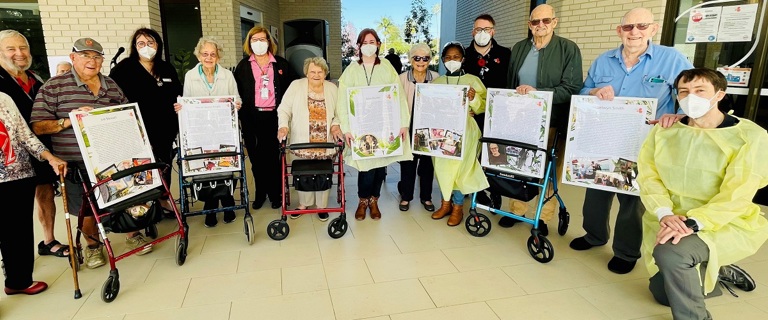 Australia's largest not-for-profit aged care provider is partnering with universities to inspire Australia's future aged care workforce through an innovative storytelling program.
Bolton Clarke is working with students across multiple disciplines at eight Australian universities to involve them in the Bolton Clarke Research Institute's SHARE storytelling program, which has rolled out with clients and residents in Queensland and NSW.
Students in social work, psychology, occupational therapy, recreational therapy, human services and community welfare are participating in the program, which provides a structured approach for older people to share stories across projects ranging from intergenerational digital storytelling to life story books and posters, story circles and creative performances.
"As our population ages, there is growing urgency for health professionals to understand the care needs and preferences of older adults with complex health conditions," SHARE program lead Dr Xanthe Golenko said.
"But current training for the future health workforce offers few opportunities to gain experience working in aged care settings.
"Storytelling really allows students to get to know the person – it helps to develop empathy and compassion, and students also build confidence in being in an aged care setting and learn to communicate effectively with older people."
Social work student Matthew Willmott said his placement with the Bolton Clarke program was daunting at first, but he grew to love it.
"The way our project ran was primarily through storytelling circles and a Life Story book," he said.
"I still think about the residents – the conversations we had and the stories I heard really changed me.
"When I started my placement, I was very scared and overwhelmed but the key thing I learned was we are more than our age and our conditions."
Olivia He, who worked with residents while completing her Master of Social Work at QUT, said she had benefited by learning communication and listening skills and how to interact with the older generation.
"As a young person I am still in the process of building a perspective of the world and I worked with people who had a lot of life experience. When they shared that with me I was really impressed and realised I could learn from it," she said.
Hear more by listening to Bolton Clarke's latest SHARE webinar on transforming workforce attitudes here.