Tool helps social workers partner with older people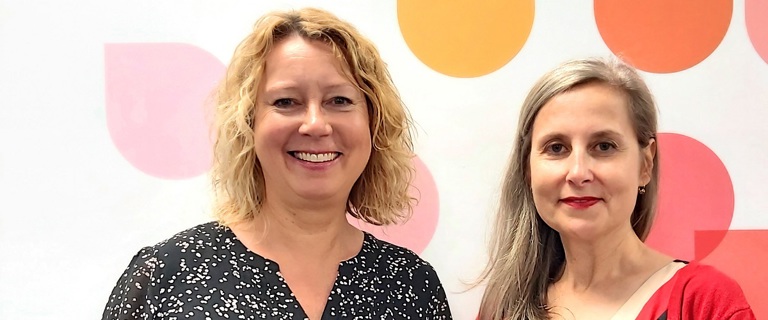 Working together with a team of aged care social workers, a collaboration between researchers from Bolton Clarke Research Institute and University of Melbourne have developed an innovative psycho-social assessment tool to guide social work assessments and help social workers build proactive partnerships with older people.
Bolton Clarke Research Institute Senior Research Fellow Rajna Ogrin said the tool, published in Gerontology and Geriatric Medicine, was developed to enable all staff to be able to use it, regardless of the level of their experience. It includes questions identified as important by experienced social workers supporting older people, which can act as guides for novice social workers.
"Social workers currently working with older people of people with compromised health and wellbeing in the community identified the lack of evidence-based tools available to them," Dr Ogrin said.
"The assessment tool supports social workers to be more proactive in building partnerships with older people to focus on early identification of issues, proactive planning and engaging people to make informed and educated choices to shape later life and mitigate against risks.
"Engaging users in the tool's development ensured it included relevant components and was fit for purpose."
The assessment tool was developed with social workers from Bolton Clarke's multidisciplinary at home support team after a gap was identified by social worker Aliki Karantzoulis.
"People who want to age at home may require health and aged care support, and the tool helps provide the necessary person-centred review of their home and social context," Ms Karantzoulis said.
"This research is important as it has generated a tool that is geared to assessments being done with older people in their homes where, in the main, people seek to remain as they age."
Dr Ogrin said further work was needed to integrate social work assessments with other health assessments and to pilot the tool with a broader group of social workers and service users.
March 21 is World Social Work Day and this year's theme is Respecting Diversity through Joint Action.
At Home Support
Support that feels right at home
At Home Support offers a range of flexible services covering home nursing, home assistance and other specialised care including dementia support.
Designed to keep you living independently and delivered with the expertise, kindness and respect you deserve, we'll work with you to create a personalised care plan that suits your needs and interests.
Get started