Tool supports choice for people with dementia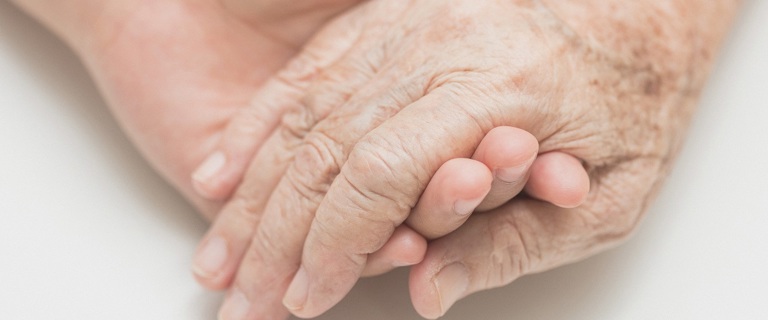 A new conversation tool designed to help people with dementia navigate risk and exercise greater choice will be rolled out across Bolton Clarke home care services over coming weeks.
The Enabling Choices electronic tool builds on a previous Bolton Clarke Research Institute (BCRI) project that co-designed conversation cards to help health professionals have conversations with clients and negotiate risk in areas such as self-care, mobility and driving.
It will help the organisation support around 5000 home care clients with a formal diagnosis of dementia and others with cognitive impairment.
"Discussions may take place over a few sessions and the tool includes picture prompts and plain language that was developed in consultation with clients and carers," BCRI Research Fellow Claudia Meyer said.
"This electronic tool has been co-designed with dementia specialist nurses and our Bolton Clarke digital team and piloted with frontline workers, people with dementia and their carers.
"There is potential for conflict in what is deemed to be risky in activities of daily living between people with dementia and memory loss, their carers and their healthcare providers."
Dr Meyer said the tool helped pick up the differences in people's perceptions around coping and risk, and provided them with information and ideas to help their decision making about their activities.
"As clinicians we have a duty of care to keep people safe, but what the client thinks about risk with things like driving or going out might be different to what the carer or family thinks and is really important.
"This tool allows for some guided conversations and keeps notes of each discussion and outcomes, so it can also be used with Dignity of Risk form to record the decisions people make.
"Our employees who have tried it love it and say it makes it so much easier to have those tricky conversations and keep track of decisions made."
The tool, which also allows conversation notes to be printed as a record for clients and families, was designed to be used over several sessions moving from simpler topics to more sensitive issues if required.
Dr Meyer said the organisation could potentially look at expanding its use to support conversations around choice with residential aged care residents.
Tags: BCRI | Dementia | Research