New partnership to deliver evidence-based nursing in aged care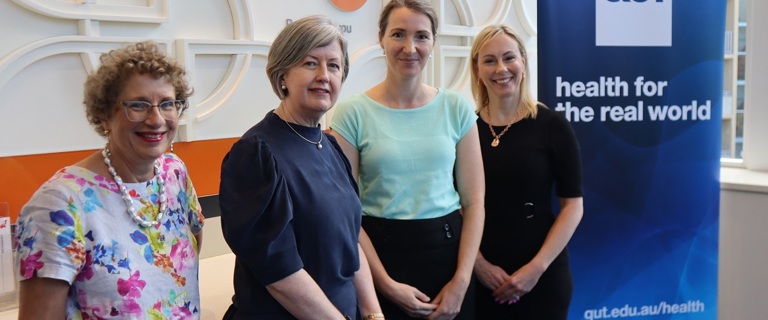 Bolton Clarke and Queensland University of Technology (QUT) are finding new ways to strengthen evidence-based nursing practice in aged care with the announcement of an innovative conjoint research position.
The role, which will sit jointly with Bolton Clarke and within QUT's School of Nursing, will further develop knowledge and evidence-based nursing practice that support staff to achieve better outcomes for older people.
Appointee Dr Linda Schnitker is a QUT School of Nursing academic, a leader in dementia care research and an advocate for nursing careers in aged care.
In 2021 she took leave from academia to work clinically as a Senior Clinical Nurse Adviser in Bolton Clarke's Clinical Innovation Team.
Bolton Clarke Executive General Manager Care, Innovation and Quality Wendy Zernike said the innovative new role formalised a longstanding relationship between two highly respected institutions, both with a long legacy of providing innovative solutions within our Queensland community.
"Symbiotic partnerships like this are ultimately what will improve how we approach maintaining and improving the health of our population," she said.
"We know 50% of residents in residential aged care live with dementia. Having Linda, who is a dementia care expert, in this position brings a level of practical nursing expertise in a research setting which is so important to the care we deliver to our clients every day.
"This appointment will help us boost research capacity for undergraduate and post-graduate nursing students at QUT while supporting frontline nurses at Bolton Clarke."
QUT Head of School of Nursing, Professor Jane Phillips, said: "This appointment will strengthen the nexus between aged care education, research and clinical practice."
"We are excited by the opportunities to build the evidence for providing best practice care to older people living in residential aged care, many of whom have very complex care needs."
Tags: Bolton Clarke Research Institute | Queensland University of Technology | BCRI | QUT