The sisterhood of the time-travelling purse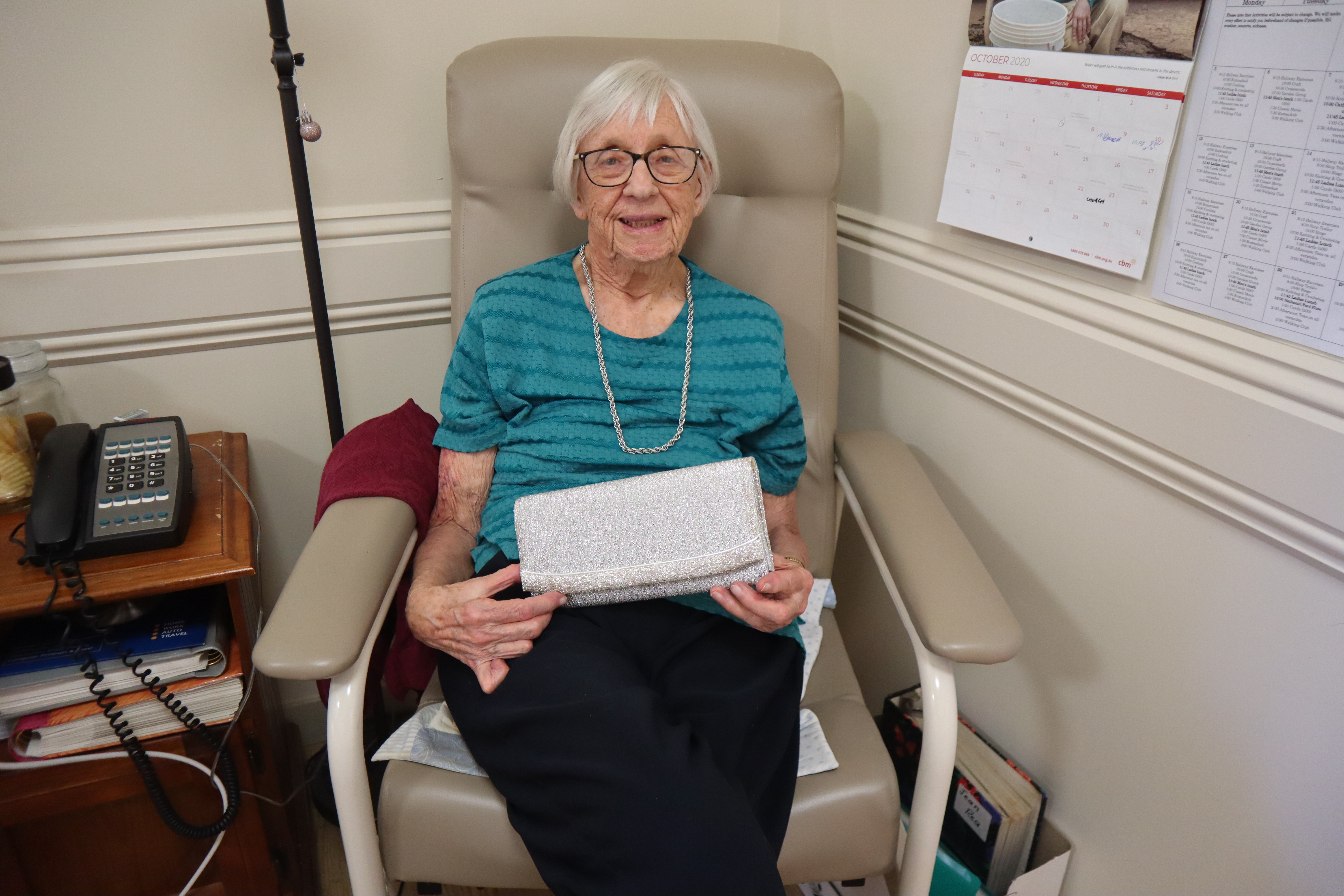 9 November 2020
When Jean Rea purchased a silver purse ahead of attending the 1982 Commonwealth Games State Reception, she had no idea the item would still be bringing her joy 38 years later.
But joy it delivered when the vintage purse was used by Jean's great-granddaughter Joanna for her high school formal earlier this year.
"I bought the purse because my husband and I had an invitation to meet the Queen and the Duke of Edinburgh, as my husband was involved in many philanthropic and community pursuits including for the Uniting Church and Deaf Society," said Jean.
"Then I think I put it in a box and forgot about it!"
It was Joanna's mother Rachel who discovered the purse during a clean-up when Jean was moving from Brisbane to Bolton Clarke's Milford Grange retirement village in Ipswich in 2012. She knew instantly that it was special and took it home for safe keeping, bringing it out for Joanna's formal this year.
The family had planned that once Joanna was dressed and ready, she would visit Jean at Milford Grange's co-located aged care community where she now lives, but at the time the health crisis precautions threatened to stifle their plans.
Undeterred, they asked if it could be arranged that the pair see each other through the window.
"It was my daughter Rachel's idea," said Jean's daughter Margaret, "and it was organized very easily and cooperatively by the team here."
'It created such a joyous moment – you can see it on mum's face."
Jean echoes her daughter's sentiments.
"It was very nice to be able to do what we could to share that moment," she said.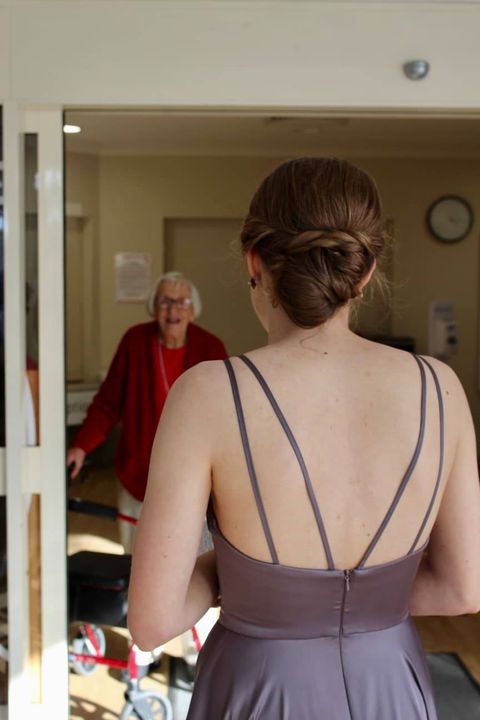 Joanna was likewise excited to share the moment with her great grandmother.
"It was really special and so nice to also be using it for something special in my life, just as she did for hers," Joanna said.
In fact, the purse helped Joanna decide between two options for formalwear.
"I was in the dress shop with my mum and I couldn't decide between two dresses. Mum said that if I chose this one that great-grandma's vintage purse would match it!
"I got a lot of compliments about it on the night and stunned many friends with the backstory! No-one else had a purse that had been to an event with the Queen!"
Jean says she and her husband never specifically 'followed' the royal family but were always aware of them.
"They were a similar age to us, they got married just before Eric and I, and our daughter Margaret and Prince Charles are the same age, too.
"If they were here visiting, we'd go and see them," she said.
"When we got invited to the reception, we were sent a list of how we should and shouldn't dress – gloves and bow ties were of course required.
"I didn't spend much time with the Queen that evening unfortunately, because we were put into separate rows for the formal receiving – my husband Eric in one and I in the other. He met the Queen, and I was introduced to Prince Phillip.
"He was a pleasant man to meet – and my husband was in the navy, just like he was – so there was a shared connection."
Jean says there was a 'lot of standing around' that night, echoing her first encounter with a member of the royal family when she was in primary school.
"I met the Duke of Gloucester," she said.
"I was set to dance in the maypole for an event he was attending but I fell and hurt my knee! I had to stand to one side holding the maypole streamer, instead of dancing!"