Moreton Shores celebrates 15 years of retirement living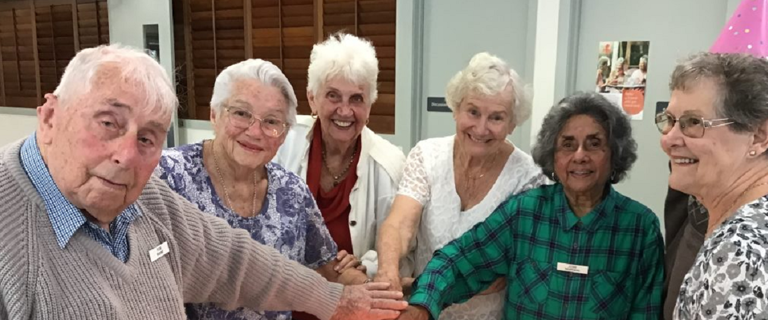 Residents at Bolton Clarke's Moreton Shores retirement community came together last month to celebrate the village's 15th birthday.
The 'Birthday Bash' brought together around 100 residents including some who have lived at the village since it opened.
Resident Daphne remembered how she and her husband Brian rushed down on a brisk morning in late 2007 to make sure they secured the unit they fell in love with.
"We were here at 8:15 in the morning to make sure we got the unit that we wanted and to this day we are still really happy with it," she said.
"At the time, we were starting to look at going into a retirement village after my husband had a stroke.
"From day one, we watched the village progress and grow while the facilities started being built and we got really excited about it all, so when they opened their doors for the first sale we had to be here."
Daphne and Brian hold fond memories of village life over the years, including making close friends and enjoying plenty of dinner parties.
"We used to go from one unit to the other. One was for the entrée, the next for main, and so on," Daphne said.
"We absolutely love the community aspect; we all look out for each other."
Moreton Shores Assistant Village Manager Debbie said the celebrations were a perfect time to look back on how the village has evolved.
"It was awesome! It was a celebration for the residents and we had just shy of 100 people attend," she said.
"The residents were all sitting around talking about what the village was like when they first arrived.
"In stage one, there was only 52 units whereas now we have 155, so it has grown substantially over those 15 years."
Tags: Moreton Shores Anniversary | Retirement Living | History