Grace still cooks up a storm at 101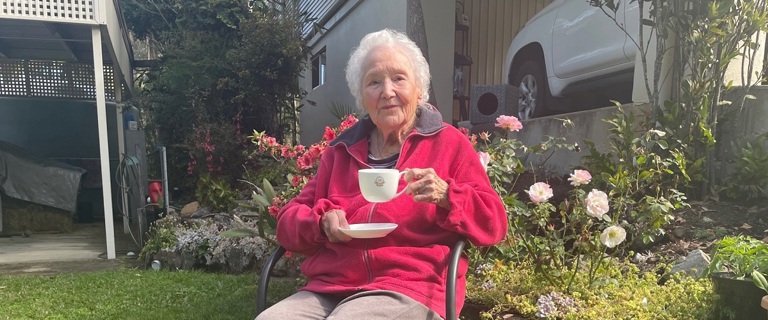 Avid cook Grace, 101, says she is happy to share the recipe for a long life and reveal some of the secret ingredients.
"Eat healthy and have lots of vegetables, have a good relationship with your family and don't be afraid to work hard," she said.
Last year she received a letter from Queen Elizabeth II on September 15 and this year she received a porcelain teacup from Bolton Clarke who administer At-Home Support.
Grace has celebrated the milestone locally with family at Sunnybank Community Centre.
"I was here before Grace Kelly the actress and people think I was named after her, but I think she was named after me," she said.
"I remember all the good old days; in fact, all the old days were good because I liked being young.
"I'm surprised I'm still here."
Grace loves gardening, reading, writing and came over from Norwich Norfolk in England to live in Australia in 1956.
"I was in the British Army during World War II and worked in the communications signal section for the Auxiliary Territorial Service," she said.
"I also worked in a chocolate factory too.
"Here I worked on the switchboard in government for the police force and I became the supervisor."
The Chandler resident who has two children, four grandchildren and seven great-grandchildren, wears her heart on her sleeve.
Grace received a scholarship for a private school in England and loved taking on homestay students from Japan.
The girls loved her so much they sent her gifts from Japan which included a miniature Geisha girl dressed in a traditional Kimono.
"I love people and I always got good reports from the girls because they loved my meals and I helped them with their English," she said.
When asked about her cooking skills, Grace said she loved making lasagne which is a family staple and a favourite in her jam-packed recipe book.
"Whenever I was at a loose end in life I cooked and loved it," she said.
"I've also got pictures of the Christmas cakes and everything I made."
Tags: Centenarian | At Home Support | Centenarian Club