Nursing a lifetime passion for Christine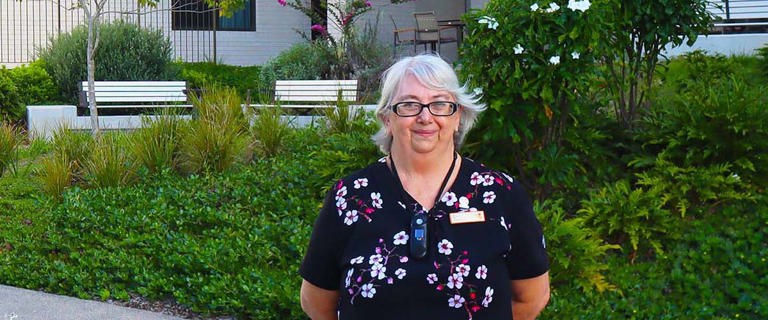 On International Nurses Day (12 May) Bolton Clarke teams will celebrate the work of our nurses and carers and the difference they make every day for clients and communities around Australia.
Bolton Clarke Fernhill Enrolled Nurse Christine has been making that difference for more than 40 years in the Fernhill community after deciding as a child that nursing was the career for her.
"My Mum bought me a dolly and a nurse's kit when I was a tiny little one," she said.
"I made a nice scar on the dolly's face and put a dressing on it. I can remember that because Mum wasn't extremely happy with it!"
At 17, Christine was too young to start her nursing course but when she attended her first interview at the Masonic Hospital in Sydney but her enthusiasm saw her training fast-tracked.
"The Matron called me and said that because I was so keen, they would have me come in before my course started. I was just doing little things like hair washes and putting out linen but at the same time I was observing everything," she said.
"Because it was a small, private hospital, I was learning so much. When I did start my course, I did all facets of nursing - I even spent time in the theatre."
A few years later, after a holiday in Queensland, Christine and her partner decided to move up the Sunshine State. It was here that they got married and had three children, all while living in Caboolture.
When Christine initially put in an application at Fernhill, which was then known as the War Veterans Home, there was nothing available for her. However, shortly after the birth of her second child she received a call out of the blue from Matron Jean Thurlby.
"She asked me if I had a nursing uniform, and I had a blue one stashed away somewhere and Jean said, 'that will do'. Then she asked if I could cover a shift for her, and I asked what time. Jean laughed and said, 'five minutes ago',
"So I grabbed the rubber bands off the egg cartons and tied my hair up then raced over. It was in September 1981 when I started at Fernhill."
Christine has been a fixture at Fernhill for more than half the community's 70-year history – she says her children grew up amongst the old Japanese Gardens that were a historic feature of the site.
Today, residents include some of her former colleagues.
"I have thoroughly enjoyed my time as part of the Fernhill community. Linda, who lives in the Village now, and I worked together in the old nursing home. The teamwork was excellent, and though times were tough sometimes it has always had character," she said.
"My favourite thing has always been the residents. I love them all. You get a great sense of satisfaction doing this job,
"Going above the normal duties make such a difference. For many of the residents, we become like their family. We have a good team here and I just love it,
"You've got to have a lot of compassion and empathy and be able to comfort them when they need it - that's what makes a good nurse, whether you are a Personal Care Worker (PCW), Enrolled Nurse (EN) or Registered Nurse (RN)."
Work with us
Pursue your passion and make a genuine difference in the lives of Australians.
At Bolton Clarke we have a range of care roles in the home and across our communities that offer flexibility, competitive rates and a caring team environment with strong clinical and allied health support.
Find out more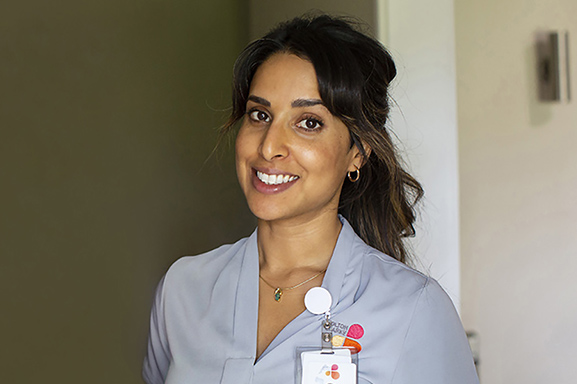 Tags: International Nurses Day | Nursing | Fernhill