Sandra's knitting up a festive Christmas storm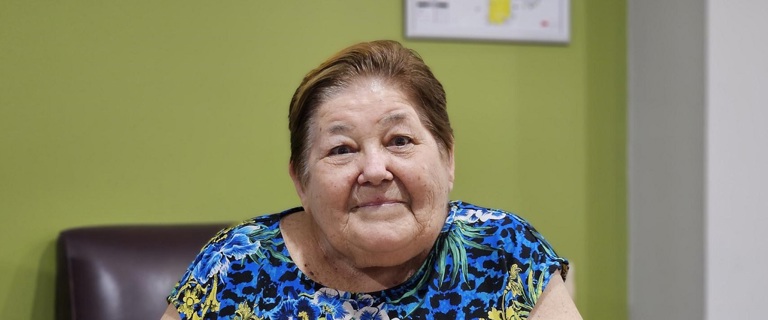 Riddell Gardens aged care resident Sandra has scooped the pool at the Sunbury show with her knitted creations – and given hope to budding amateur knitters.
Sandra, whose detailed miniature doll creations earned six prizes at the show, says it's all about choosing what you enjoy making and sticking to the pattern.
"I could never knit a jumper to save my life, I would have one sleeve longer than the other, but I could knit dolls and knitted them perfectly," she says.
"I used to knit very large dolls and I'm still a stickler for doing it exactly how the pattern says.
"I started to make miniature dolls this year because I wanted to give some to my friends here at Riddell Gardens - but then my daughter saw them and wanted some too, so the list is getting longer!
"When I lived in St Lawrence in Queensland, a friend suggested that I enter my dolls into the local show.
"I didn't think I would win anything but entered them in anyway and I won first prize."
History repeated itself when a Riddell Gardens team member suggested she enter the Sunbury show.
"I got a big surprise after I entered - they are only little things so I didn't expect to win anything! People do some beautiful knitting and I'm just an ordinary amateur.
"I went down to the show and had the best day and ended up with one first prize, four second prizes and one third prize!
"The team here took them and put them on display at the entrance of the home so everyone can see them.
"I can't get over the amount of people who are know knocking on my door asking me to make some for them!"
Sandra is now hard at work meeting new orders – and looks forward to seeing her creations on Christmas trees around the home and beyond.
Residential Aged Care
Genuine care that comes from the heart
We create welcoming and safe aged care communities that you can truly call home.
Each of our homes provides the peace-of-mind of having a Registered Nurse on duty 24/7, supported by passionate care teams.
Find a home