Upcoming 'Downsizing Made Simple' book launches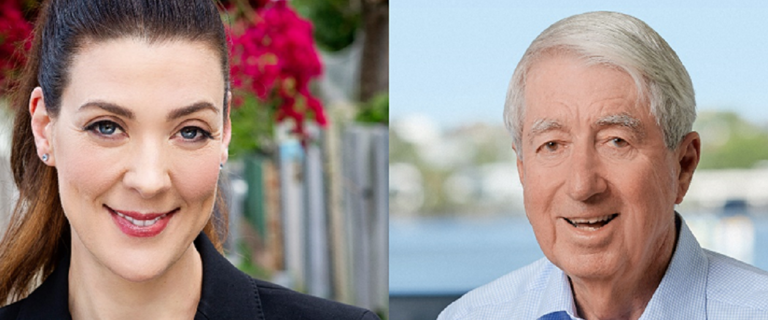 Downsizing experts and bestselling authors Rachel Lane and Noel Whittaker will share their internationally recognised expertise when they launch their new edition of Downsizing Made Simple at free events at Moreton Shores and Europa on Alma.
Noel has written a number of international best-selling books and is a well-known finance and investment expert, radio broadcaster, newspaper columnist and public speaker. He is one of the world's foremost authorities on personal finance. Rachel has specialised in retirement and aged care finances for almost 20 years.
Both are highly respected columnists often featured in The Sydney Morning Herald, The Age, The Sunday Times and The Sunday Mail.
"In this book we explore the dos and don'ts of downsizing to a strata development, creating a granny flat, tiny house or mod pod with family, moving into co-housing with lifelong friends or a "ready-made" community, or making the move to a retirement community," Rachel said.
"The book and supporting website are there to help make your next move your best move There are exercises to help you work out your where and why, checklists to make sure you are considering all aspects of your contract and calculators to help you avoid common financial pitfalls."
Europa on Alma residents Martin and Barbara say security and a sense of community were factors in their decision to downsize to the vertical retirement village.
"We downsized from a house because we didn't want to leave it too late, and we love living in our apartment at Europa on Alma," Barbara said.
"Loneliness is the major issue for many people when they're older and living on their own. That's why we decided against a regular apartment block because when you close the door, you're on your own.
"We're hoping to be here together for as long as possible. To me, it's like I am at home, and I am on holiday and that's a good feeling."
The couple say the best thing about Village life is feeling secure and set up for the next stage of their lives, along with being part of an active and connected community.
"The sense of community is so good, everyone's very friendly. We really enjoy living here, it is very relaxing place to be," Martin said.
"Everything has been designed with care in mind so that if you need to you can have more support, which is very important. It's all provided here," Barbara continued.
Moreton Shores:
When: Wednesday, 29 November from 10.30am
Where: 87–113 King Street, Thornlands (entry via Shores Drive)
RSVP: Online at https://fb.me/e/1iK0SuPp8 or to Leigha Watt, phone 3286 8675 or email lwatt@boltonclarke.com.au
Europa on Alma
When: Tuesday, 5 December from 2pm
Where: 31-39 Alma Road, St Kilda Victoria 3182
RSVP: Online at https://fb.me/e/1A8N5fwkk or to Guy Marinucci, phone 0499 714 196 or email gmarunicci@boltonclarke.com.au
Retirement Living
A lifestyle you'll positively love
We're big believers in new beginnings. A new home, a new chapter, a new lease on life. We think that's the way your life in retirement should feel.
Located all the way from North Queensland down to Victoria, each community has care and connection at its heart, truly offering the space, security and support to focus on family and friendships.
Find a community