Aged care residents can't contain Carnival buzz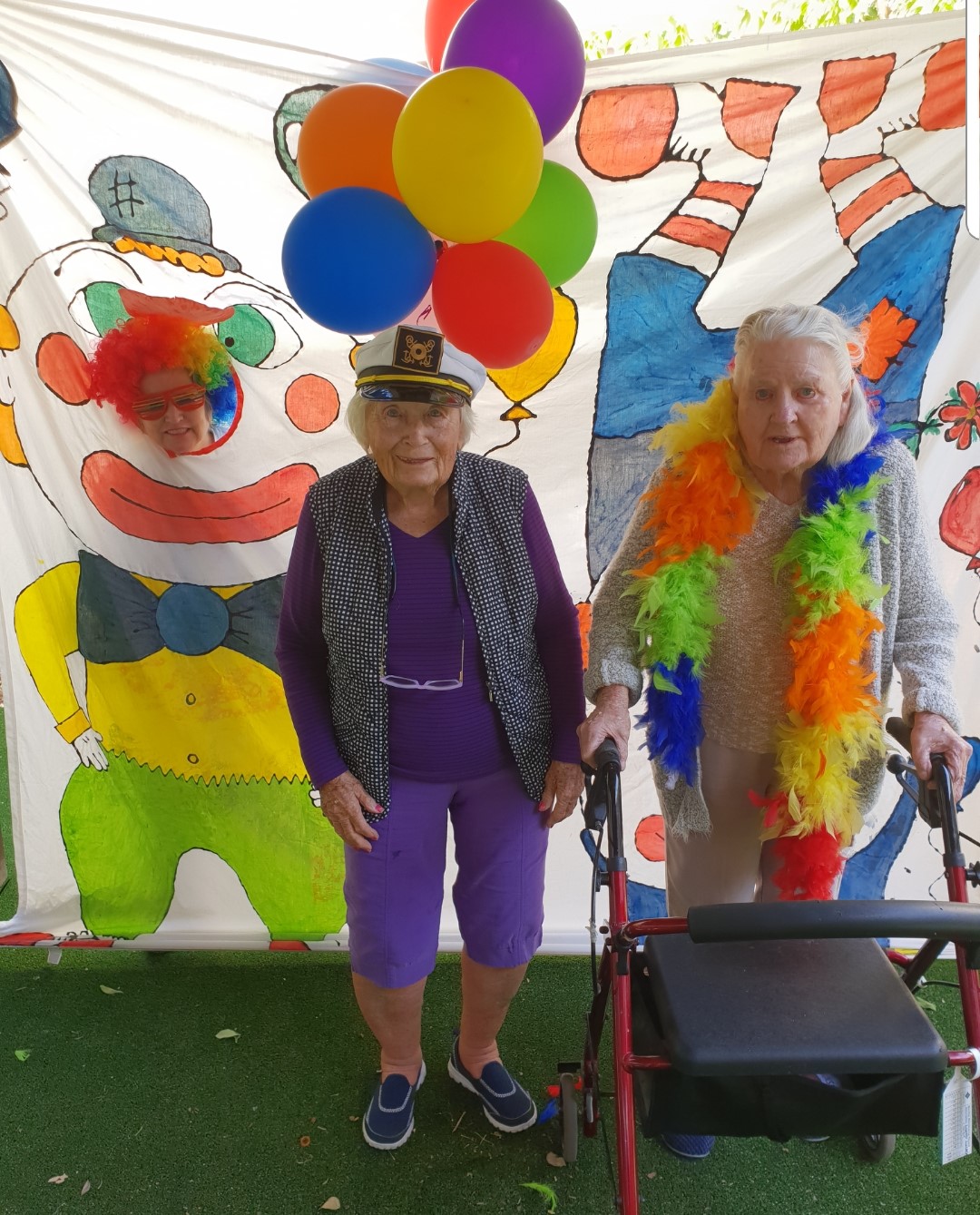 The sound of trumpets and big brass bands echoed over the lawn at Bolton Clarke's Sunset Ridge, Zilzie aged care community when it hosted all the fun of the carnival.
The special event was a huge success with residents, their families, team members and volunteers all getting into the community spirit with games, carnival food and activities.
Residents relived happy memories with carnival favourites including tin can knock down, ping pong 'basketball,' a carnival-themed photo wall and duck 'shooting.'
Most popular were the balloon darts and fishing games.
"The ladies were the most avid and enthusiastic fishers, catching the most fish and coming back for more!" said Personal Care Worker Nicola Brown, who led the event.
Resident Vitale Kona said the day was "really good" and spent time encouraging other residents, some of whom were a little unsure about the games.
A variety of carnival-themed treats were also served on the day including hot dogs and chips for lunch and snacks of fairy floss and popcorn with fruit punch to wash it all down.
Many family members also joined in on the fun.
"The families loved it, and everyone had a really great time," said Nicola.
"We really wanted to provide something different for our residents. We had support from the local community including ideas for activities and people donated their time or resources, like helium for the balloons," she said.
At the end of the day, resident Betty Ellis helped to clean up the balloon poppers.
"It was so much fun!" Betty said, echoing the sentiments of all the residents who had attended.
"Betty was like the mum at the end of the party – helping to clean up," said Nicola. "She was so excited to be a part of it."
Residential Manager Roberta Vaughan said, "It was an excellent day for all of us. Several team members came in on their days off to make this event extra special. No one wanted to miss out - it was a real crowd-pleaser!"
Nicola said plans are already in place for another, similar event.
"The residents still talk about how much they enjoyed it. Afterwards, everyone was so happy. The next one will be Melbourne Cup themed," she said.
"We can't wait – it will be great!"
Tags: Carnival | Sunset Ridge | trumpets | games
Other news from North Queensland...