From Coast to Coast - Bolton Clarke residents take a Gold Coast holiday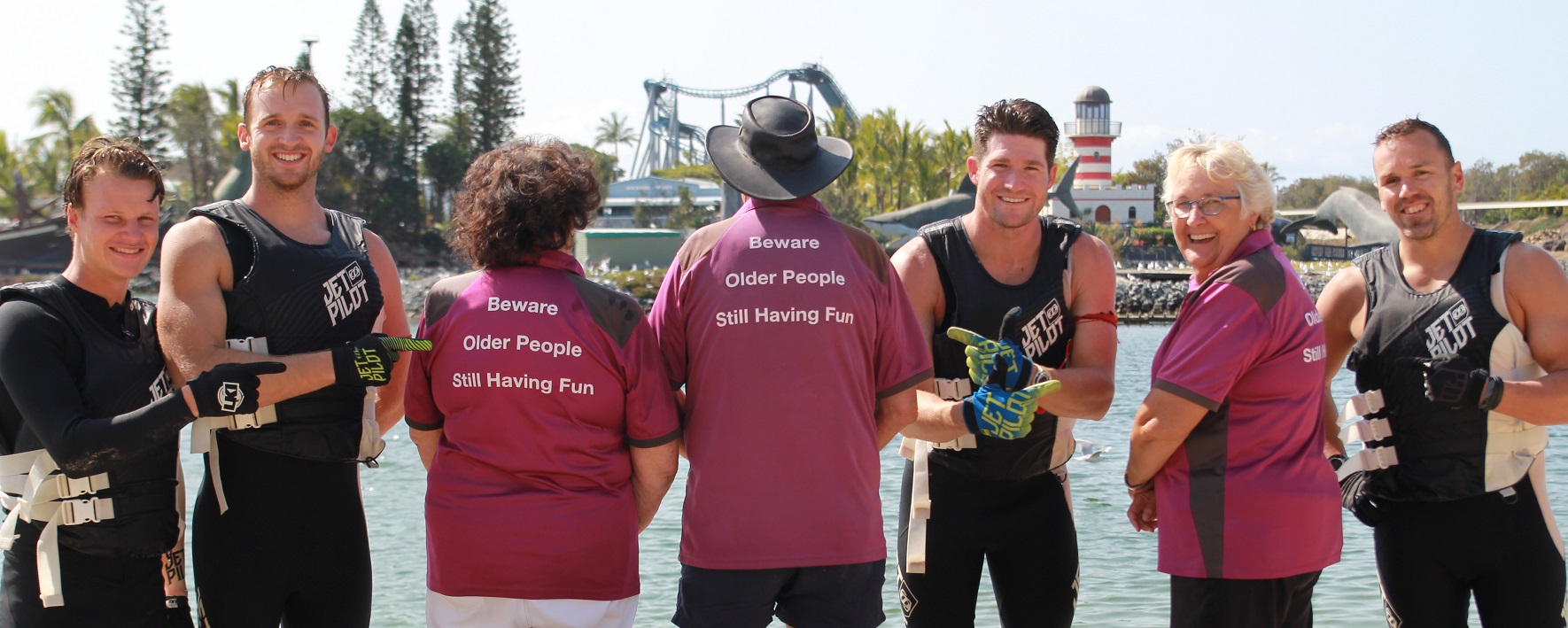 Age is no barrier to having fun - that's the message that rang out loud and clear when residents from Bolton Clarke's Centaur Memorial community at Caloundra, on the Sunshine Coast, hit the road for a holiday to the Gold Coast this week.
The group of 37 residents along with carers, family members and Bolton Clarke employees spend two days relaxing, rejuvenating, and seeing the sights. They caused a stir in the tourist capital with their bright shirts bearing the words "Beware: Older people still having fun".
Trip highlights included a visit to Seaworld complete with front row seats to the shows, a 99th birthday celebration for resident Bert at Tweed Heads Coolangatta Golf Club and a cruise on the local waterways.
"It was the best birthday I've ever had," the former electrician, who installed wiring in many of the Gold Coast's buildings, said of his first visit to the area in 36 years.
The bus took a special detour past some of the buildings Bert had worked on over his career.
Bolton Clarke Diversional Therapist Pam Greig said the group was "on a Gold Coast cloud" following the overnight stay.
"We've got so many highlights to share. Everyone has chosen their favourite animal from Seaworld - the dolphins, penguins and polar bears were most popular.
There's been so much laughter among our residents and they are already asking me when we are going back, and if we can go away for a week next time."
The group concluded the trip with a lunchtime cruise around Surfers Paradise.
"It was a spectacular way to finish the trip," said Pam. "The residents were overjoyed with such a delicious lunch."