'Add to cart': Inverpine aged care residents enjoy their mini mart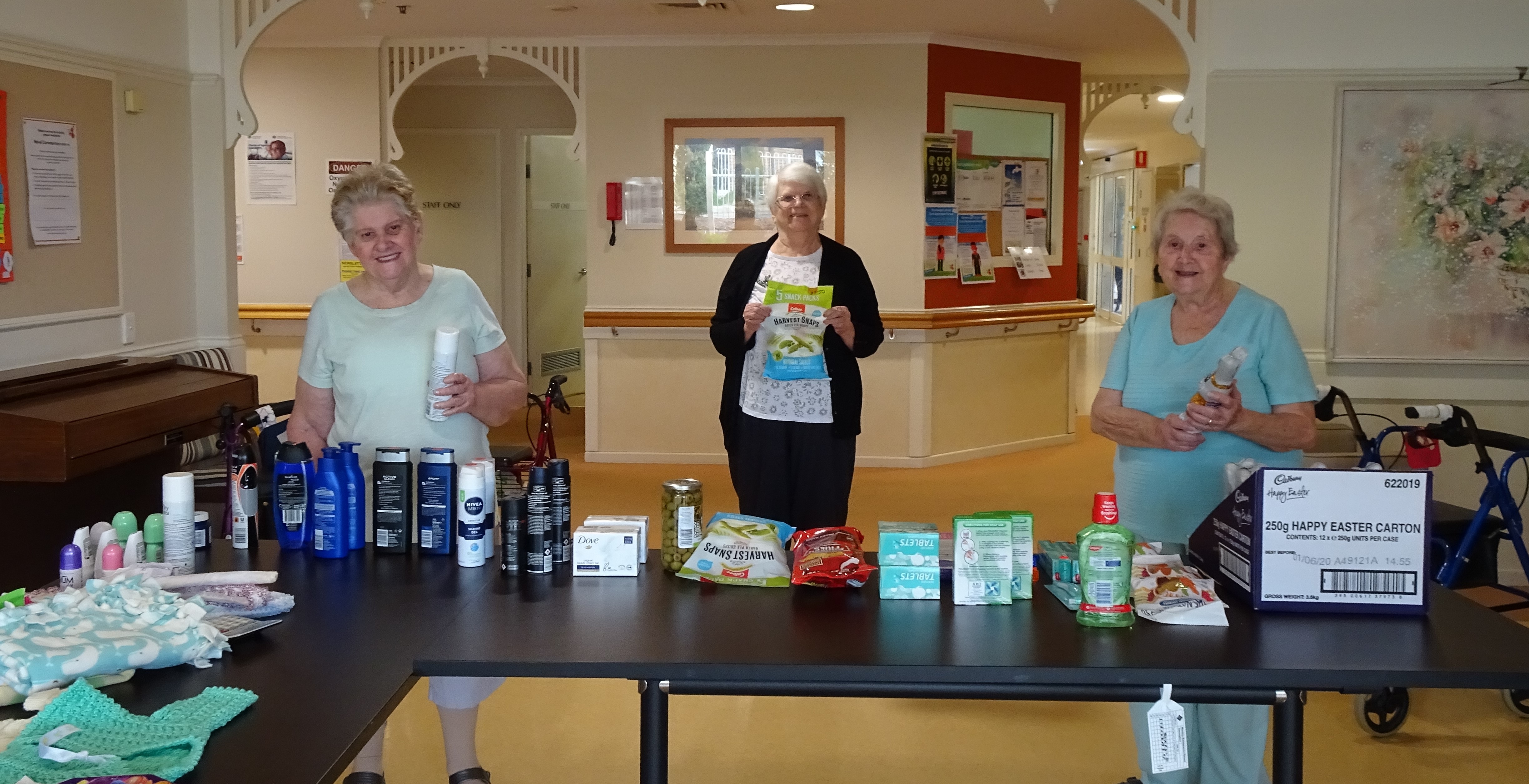 Residents at Bolton Clarke's Inverpine aged care community in Murrumba Downs have been enjoying all the perks of a supermarket at their front door, thanks to an ingenious solution from Bolton Clarke Diversional Therapist Rekha Singh.
The mini mart, which has been open for business since 2016, has increased in popularity and frequency while residents are socially distancing.
Resident Gloria Munnery says the mini mart has been good for her and her fellow residents, and they are still using it even as restrictions ease in Queensland.
"We still use it once a week. I buy my favourite biscuits and treats – and I was able to put in a special order for barley sugar," she said.
Sometimes Gloria even minds the shop for Rekha if she must step away.
"I sit and watch everything and let people know Rekha will be back soon – and I spread the word about the shop! Community spirit is free, and sharing is caring!"
Inverpine's Diversional Therapist Rekha Singh came up with the idea to support residents who were unable to go out to do their shopping.
"Initially we started doing the mini mart once or twice a month, but we've increased our frequency and our product range during the pandemic," she said.
"Many of our residents normally go out on a monthly shopping trip, but now we are not all venturing out together. I thought 'if we can't all go out – why not bring the shop to them?'"
"This way, they still get the experience of going shopping, without risk – it enables our residents to keep doing what they normally would."
"The consistency and normalcy have been great for everyone. We've made sure that the shop is open regularly, including on the usual monthly 'shopping day' so that routines are still in place for those who prefer to keep to their routine."
Each week, Rekha takes orders from residents to ensure the right items are available for the next shopping day.
"Our residents place the orders and I go and buy the items. I set the shop up with prices and mark anything that is on special. I try to make it look as much like a shop as I can with ads and price tags."
Residents come to the mini mart to buy their groceries, and these funds go towards the next batch of orders.
"I've been taking special orders too, and residents promote the shop to each other. Each week I seem to have more and more shoppers!"
For resident Mary Armstrong, who has special dietary needs, the shop has been especially helpful.
"It would be a lot harder to get access to my favourite gluten free products without it. The kitchen supplies most things but if I want something specific it would be more difficult without the mini mart," Mary says.
Rekha says the residents have really enjoyed the initiative.
"I've even got a few residents who like to mind the shop for me if I have to step away for a moment," she said. "They let anyone who comes by know that I'll be back soon. It's been great fun for all of us."
"It's definitely contributed to everyone's overall wellbeing."
Image: Inverpine residents Gloria Munnery, Mary Armstrong and Bev Meech enjoy shopping at the mini mart.
Tags: mini mart | groceries | supermarket | shopping
More from Inverpine community...