Cabrini aged care residents celebrate festival of lights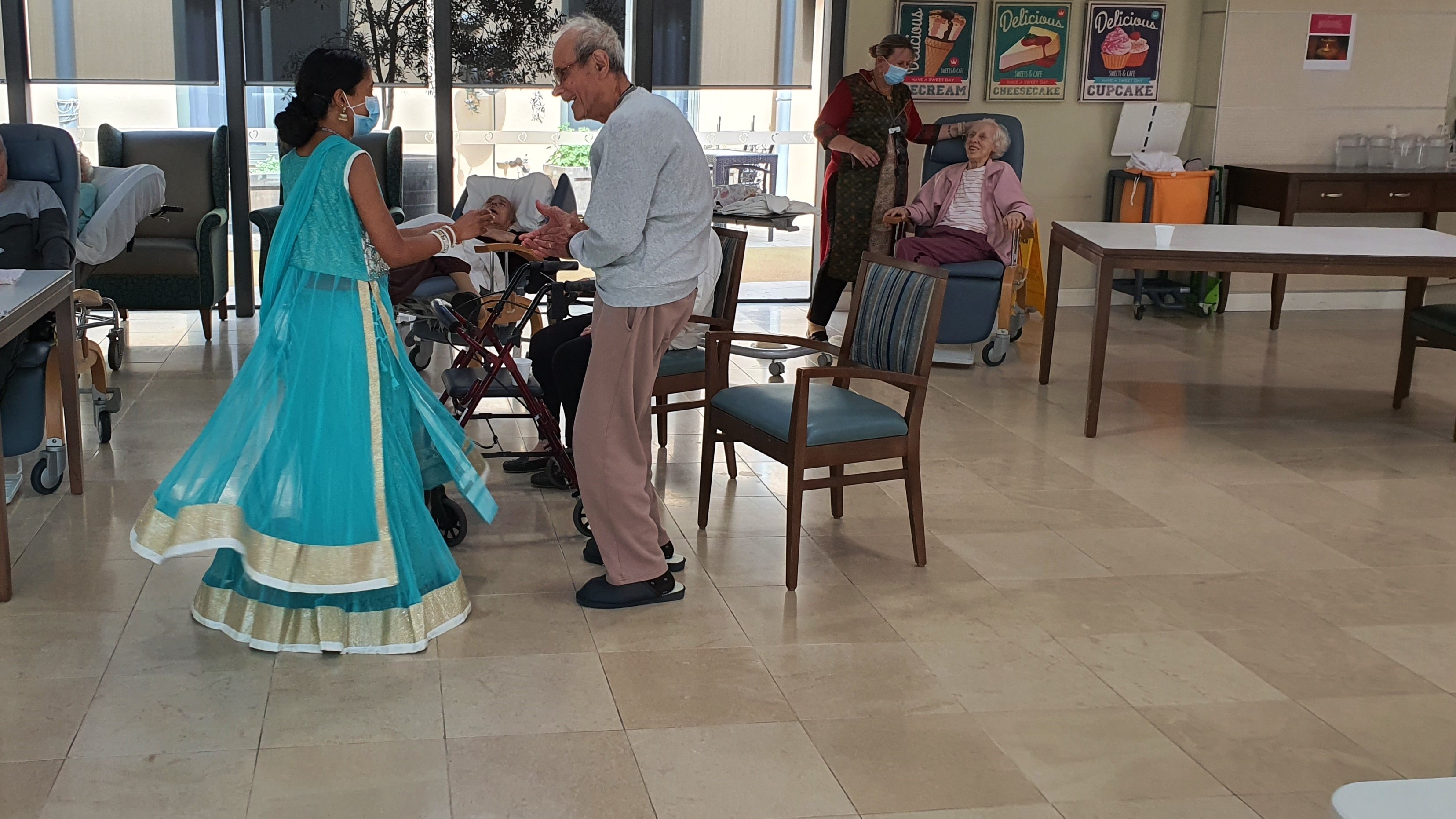 Aged care residents at Bolton Clarke's Cabrini aged care community at Westmead recently celebrated Diwali, the five-day festival of lights.
Many traditions are held as part of the festival including the wearing of colourful clothing, lighting houses with diyas (lamps), display rangoli (art works), light fireworks, exchanging gifts and enjoying sweets and feasts with family.
Bolton Clarke Residential Manager Priya Joshi said residents were happy to see team members in colourful festival attire.
"They really enjoyed all the dancing and music," she said.
"It's been a challenging year for all of us and the excitement and colour really lifted everyone's spirits. The entire atmosphere changed, and everyone was so happy.
"It was particularly special for our residents with dementia, they really enjoyed it."
A luncheon was also arranged as part of festival observance.
"Most residents really enjoyed the sweet dish that our chef made," Ms Joshi said.
"Our Cabrini community is very multicultural, and we have residents from many diverse backgrounds.
"It is important to us to celebrate as many cultural events as we can – we have one almost every month and next year we hope to make them bigger and more fun than ever."
Diwali symbolises the victory of good over evil and freedom from spiritual darkness and is celebrated by Hindus, Sikhs and Jains across the world.
The festival honours Lakshmi, the goddess of prosperity and wealth and Rama-chandra, the seventh incarnation of Vishnu.