Retiree and 'Mr Fix It' Peter lends a helping hand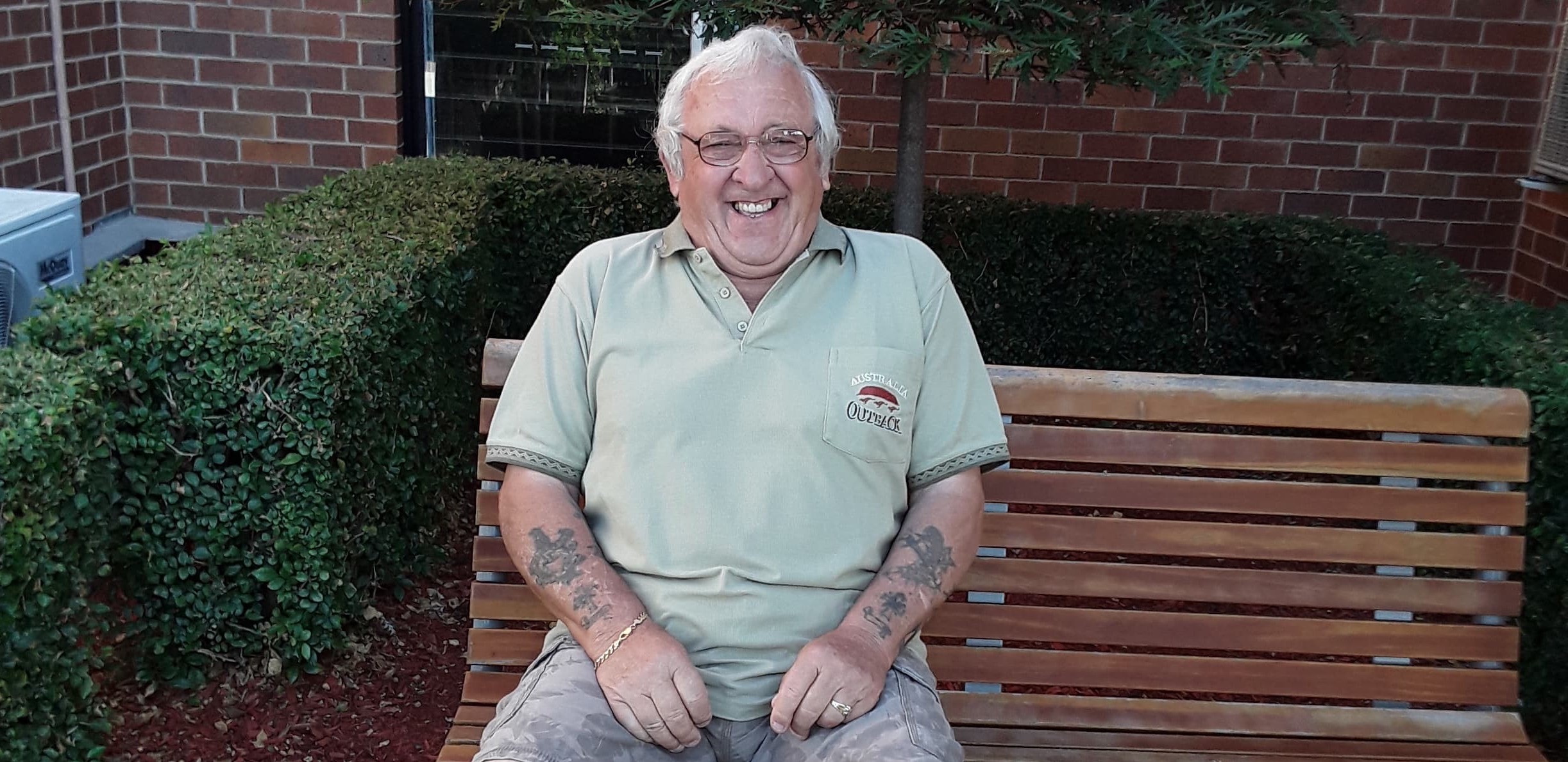 If ever there was a time to have a 'Mr Fix It' in your neighbourhood, now is that time. For residents at Bolton Clarke's Carrington retirement village in Parkinson, that man is resident Peter Halstead.
English-born retiree Peter, 76, is the village's local good Samaritan, and has been providing an extra helping hand to support his neighbours while social distancing is in place.
"It's something to keep my mind occupied," he says, "and it keeps me off my wife's tail."
Peter does odd jobs around the village for his fellow residents – especially those who have lost their partners or who are older.
He supports his community by pressure cleaning driveways and patios, watering plants and gardens, doing small repairs and delivering residents their 'Wholesome Fare' meals, Bolton Clarke's prepared meal service.
"After the deliveries come, I'll take them round to people's houses and put them in the fridge for anyone who can't do it themselves."
Peter is a member of the residents social committee and when regulations permit, will resume supporting the village's coffee shop and happy hour, and setting up for events in the community hall. A former truck driver, he has obtained his Queensland bus license and continues to use his professional skills taking his fellow residents out for a pub lunch.
Peter and his wife, Lilly, moved into the village nine years ago. He says helping out his neighbours has been a great way to meet new people and give back.
"My wife had a stroke 13 years ago, so helping others has been driven by that," he says. "Four years after the stroke we moved to Carrington and have never looked back since."
"I met Lilly at the miners club. I was 24 and she was 20. It was the first time she ever went out.
"Meeting her was the best thing I ever did. She's my inspiration."
Experiencing life with his wife in a wheelchair and needing extra support spurred Peter on to help others once they moved into the retirement village.
"We keep an eye out for each other. If something was wrong, we'd know straight away. If we haven't seen somebody for a couple of days, we go and check on them."
"Noticing the little things makes a difference."
He says being in a close-knit community has made it easier to cope with COVID-19 restrictions.
"Life's not been that much different really," he says. "We're well supported, and I can get my temperature checked every day."
"Helping others keeps me active. I know if I stay active, I'll not grow old too quick. My wife and I still go overseas every year to visit family."
"People always ask me 'do you ever rest?' And I say no – I don't need to."
More from our retirement villages...