Co-design work will support better carer outcomes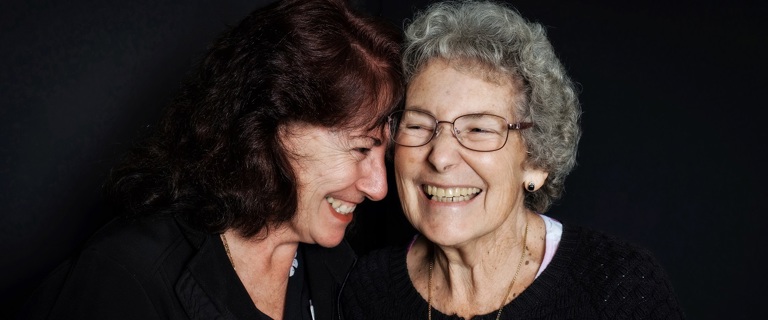 Bolton Clarke is working with carers to co-design services and accommodation options that will allow people to age well and in place while ensuring carers have the support they need.
The Bolton Clarke Research Institute worked with focus groups across Brisbane and Melbourne including clients and families, representatives of Carers Victoria and Carers Queensland and the One Good Street community.
Carers taking part included older people supporting adult children with disabilities, spouses and family carers such as children supporting ageing parents.
The need for continued social connections, responsive services and a change in attitudes to older people were among key issues raised.
The work reinforces findings from the Carers Queensland Quality of Life Audit 2019, which show 30 per cent of carers identify as socially isolated, with 39 per cent experiencing chronic anxiety.
Bolton Clarke Research Insititute Senior Research Fellow Liz Cyarto said connection to the community was vital.
"Carers need to feel socially engaged, connected and included," she said. "They need to have opportunities to build and maintain meaningful relationships and have intergenerational connections."
Carer focus groups also discussed the financial burden of care and its implications for standard of living including the inability to afford house repairs, heating and cooling.
"Many were also concerned about their capacity to afford retirement living or aged care options when the time came," Dr Cyarto said.
Carers Queensland research shows almost 50 per cent of carers live in a household with a combined income of less than $40,000 per year.
Dr Cyarto said data from Bolton Clarke's focus groups would be used to build on work undertaken this year, including promotion of carer support groups in the organisation's residential communities providing social opportunities, information and resources for carers visiting the community.
Bolton Clarke has also significantly boosted its respite bed capacity and is working to expand day respite offerings, with plans to commence a day respite service as part of major redevelopment work at the Macquarie View community in Bolton Point, NSW.