Digital solution awarded for enabling independence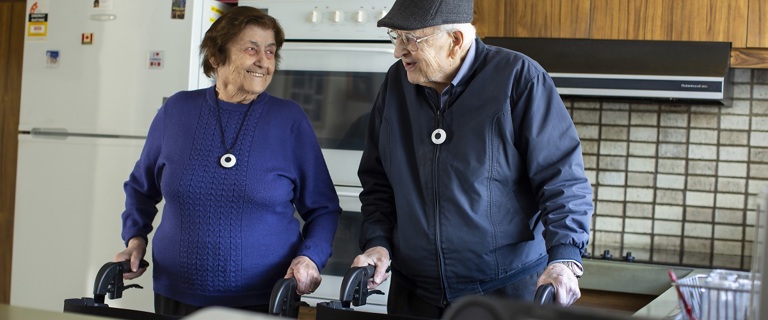 27 November
The Bolton Clarke InTouch digital independence solution has won Best Solution to Support Ageing in Place at the 8th Asia Pacific Eldercare Innovation Awards, announced in Singapore this week.
The system, which has been rolled out to 1,600 clients nationally, supports independence and ageing in place with products including a personal help alarm, passive sensors for living spaces, voice activated alarms and falls pendants and wristbands with smartphone integration.
Its roll-out followed a pilot with 77 Bolton Clarke at home support and retirement living clients across NSW, Queensland and Victoria, with 90 per cent choosing to keep the products.
Bolton Clarke Chief Information Officer Johny Agotnes said the most significant demand for the products had been among retirement living residents, with numbers of at home support adopters also growing.
"Bolton Clarke has around 50,000 at home support clients across Queensland, NSW, Victoria and Tasmania and around 2,500 retirement living residents," he said.
With the average age of retirement living residents now 81, demand for community care growing strongly and more older people living alone, the technology aims to provide security for clients to stay independent and peace of mind for families.
"The system supports ageing in place by ensuring older people can get help when needed whether within or outside their home," Johny said.
"It can be customised to suit an individual's needs – for example dementia or falls risk – and family or carers can easily access information through the mobile app.
"The popularity of this solution is demonstrated in the fact that 1,600 have been rolled out this year, with another 1,000 installations scheduled for coming months. Particularly during COVID-19 this has provided an important point of connection so health issues can be detected and acted on early."
Bolton Clarke's Moreton Shores residential aged care community and Digital Talking Books were also finalists in the Facility of the Year – Ageing in Place and Innovation of the Year – Product categories.