Customers partner to design, improve services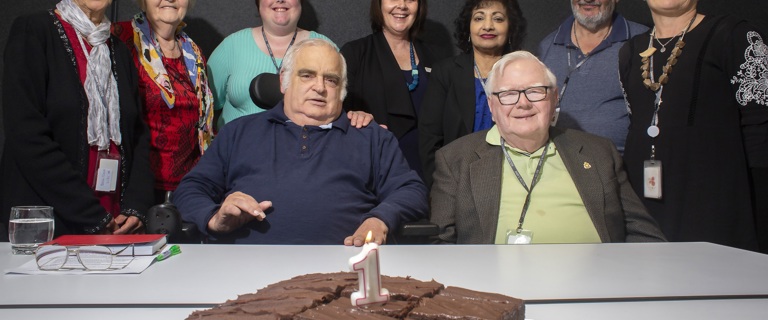 Bolton Clarke's Melbourne-based community partnership group has celebrated its first anniversary, with a second group set to hold its first meeting on the Gold Coast this month.
The groups are part of a program that gives clients and carers practical input into the planning, design, delivery and evaluation of services across the organisation – one of Australia's largest not-for-profit aged care and health services providers.
"While we've always engaged our customers, last year we strengthened that process by creating our first consumer partnership group," Bolton Clarke Principal Advisor Wellness and Reablement Kath Paine said.
"The group has provided invaluable feedback in areas from the information we provide to new clients to trialling our wellness plans."
In their first year, community partners have reviewed and redesigned client wellness plans, reviewed and amended customer information documents, provided feedback on scheduling and orientation for new employees, provided feedback on customer-focused software, co-designed Easy Living Equipment flip cards for consumer and co-designed a Dignity of Risk form.
They have also participated in Bolton Clarke Research Institute discussions on fragility, future services and living well in older age, assistive technology and privacy and emergency department wait times and experiences.
Members say they enjoy using their experience as service users and senior members of the community to help make a genuine difference.
"I'm having an absolute ball coming here," client Glenn Clark said. "It's allowed me to see the human face of a large corporation.
"Since the Bolton Clarke nurses have been coming out to my home, I've gained a greater appreciation of nursing and I've gained a greater appreciation of what was RDNS and is now Bolton Clarke. I get so much from Bolton Clarke and this is a means of giving back."
"I've enjoyed the input we've had as a group into solving issues that various areas of Bolton Clarke have come to us with," said fellow member Ian.
"It's been great," added home nursing client Angelene. "It just tells me a little bit more about what the nurses are trying to achieve out there."
For group member Fred, getting together for meetings not only allows him to make a real difference to services but provides a social opportunity.
"For me, coming to this group has been an amazing experience," Fred said. "When I started, I was living with my daughter and was home all by myself. Coming here gave me new people to see, people who I could talk to and have a laugh."
For more information about community partnership opportunities at Bolton Clarke phone Kath Paine on 1300 33 44 55.