Kiribati High Commissioner visits Pioneers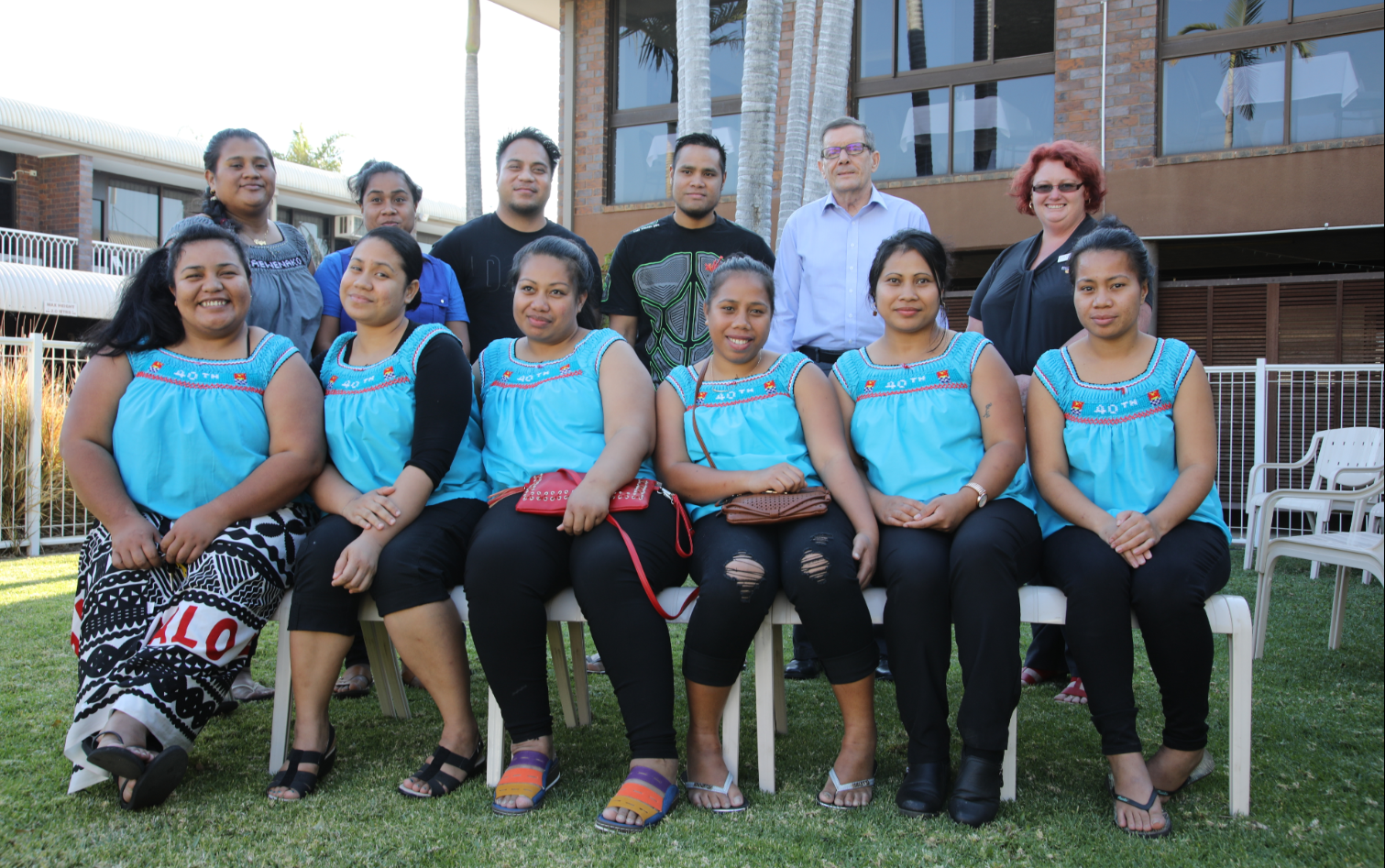 I-Kiribati team members from Bolton Clarke's Pioneers residential aged care community at Longreach have welcomed a visit from Australian High Commissioner in Kiribati Bruce Cowled.
Mr Cowled travelled to Longreach to meet with the nine i-Kiribati workers employed at the residential aged care community under the Pacific Labour Scheme, which offers opportunities for people from 10 different Pacific Island nations to work in Australia for one to three years in rural areas in industries experiencing shortages.
Bolton Clarke joined the scheme in 2017 as part of regional recruitment efforts. The organisation's workforce resourcing manager travelled to Kiribati on a recruitment drive to find personal care and kitchen employees.
Mr Cowled said working in aged care suited the Kiribati culture well.
"Kiribati culture greatly respects its elders, and working in aged care is a perfect match," he said.
"It very much suits the values and caring culture that the Kiribati people bring to their work.
Bolton Clarke Pioneers Senior Administration Officer Bron Holland said she was honoured to be part of the High Commissioner's meeting with the i-Kiribati staff.
"They have all done their country proud and they should be proud of themselves," she said. "I feel I am so lucky and Pioneers is so lucky to have them as part of our team."
Before moving to Longreach the personal care workers completed a Certificate III in aged care and kitchen workers completed a Certificate II in hospitality.
I-Kiribati team member Ramwane Teitirere said for her, the move had been positive.
"Some of the residents really like me. When I come into work in the morning, I just hug them and then they make me feel like I'm home," she said.
Kingaroi Tanelua has joined the community as a kitchen hand.
"I am enjoying the job because really that's my dream, to serve the elderly people. They're happy and I'm happy too," she said.
The team members wore traditional Mauri wear which they had made to celebrate Kiribati's recent 40th independence anniversary, and entertained guests with music and dancing.
Mr Cowled visited Longreach after a Global Heads of Mission meeting in Canberra.
"It was a great pleasure to visit the I-Kiribati group and to see first-hand how well they are doing," he said.