Steps to end loneliness together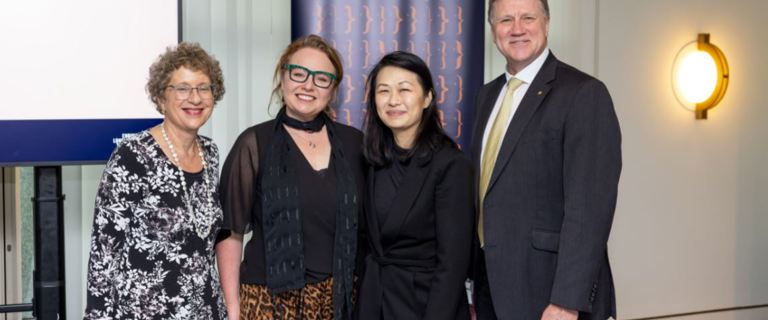 Bolton Clarke has earned a special commendation at the Excellence in Age Services Awards for its research-based initiatives to build social connection for older people as the organisation joined research, policy and industry leaders in another step to end loneliness.
The recognition - awarded to the organisation as one of three finalists in the Organisation of the Year category - comes as Bolton Clarke Head of Research Professor Judy Lowthian joined fellow Ending Loneliness Together partners to address Federal Parliamentarians.
The group met with the Parliamentary Friends of Ending Loneliness to launch the 2022 Ending Loneliness Together White Paper, "Strengthening social connection to accelerate social recovery".
The White Paper calls for action to develop a strategic framework for social connection, strengthen workforce capacity across all sectors to manager rising levels of loneliness, empower communities to help each other and invest in research on loneliness and translation of evidence into practice.
Dr Lowthian said building social connection was a focus of Bolton Clarke Research Institute's translational research, co-designing and evaluating solutions through initiatives including:
HOW-R-U? volunteer peer telephone support program improving social connection and wellbeing for older people living alone
Connecting Communities to Care codesigned social prescribing model to improve social connection, health and wellbeing for isolated older people.
Being Your Best frailty program to rebuild mobility and social connection in response to increased falls among older people during COVID-19
Life Stories Program including story circles and intergenerational storytelling, improving transitions to residential care and building connections in communities
Social Connection in Older Age symposium bringing together more than 150 national and international policy makers, academics and service providers.
Earlier this year. the Bolton Clarke Research Institute announced its partnership with Ending Loneliness Together to work towards a national approach to ending loneliness.