Reaping the benefits of a healthy ageing population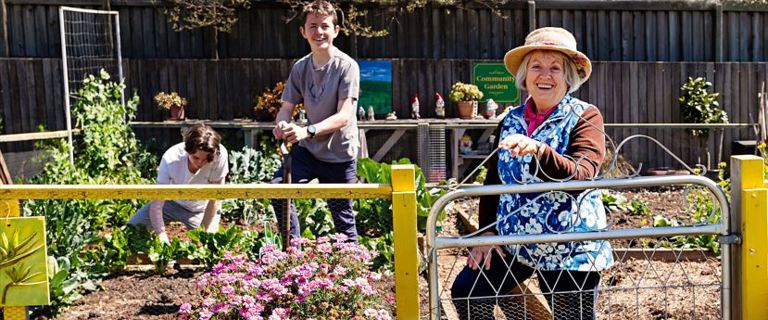 Bolton Clarke's inaugural Ageing Well Report released today found nine in 10 Australians believe we can learn from the experiences and wisdom of older people - yet almost four in 10 (39%) admit we are currently failing to do so.
The report surveyed more than 2000 Australians aged 25-75+ about their attitudes to ageing and priorities for ageing well.
Responses uncovered starkly different attitudes and expectations to ageing across generations and states.
Irrespective of age, Australians say the three top ingredients for ageing well are financial security, an active lifestyle and good relationships.
However, young people are more likely to put financial security first, while older generations prioritise an active lifestyle.
Financial security was also the strongest priority for ACT and NSW respondents, while South Australians were more likely to prioritise staying active and Tasmanians put access to health services at the top of their list.
When it comes to care, about one in six over-55s say it's time to think about new models of support.
"The latest Intergenerational Report has told us that Australians are ageing – and we know that means something different today and also means different things to different generations," Bolton Clarke Chief Operating Officer for At Home Support, Deidre McGill, said.
"There is opportunity to recognise the benefits of ageing and draw from all that experience, but to do that we need to be helping people live well into older age.
"This Ageing Well Report adds important context to the conversation around population ageing because it helps us understand what Australians think are the top ingredients to ageing well, and how that fits with what Australian and international health research is showing.
"What it tells us is that to make the most of all this experience we need to start early with services that help people live active and healthy lives, we need to be designing our cities, suburbs and homes so people can stay independent, and we need to be working hard at helping people build and maintain their connections."
The context – why is it important?
The findings are important because Australia's population is ageing.
More than 4.2 million Australians, or 16% of the population, are over the age of 65. By 2057, that will rise to 8.8 million, or 22% of the population, and by 2097 it will reach 12.8 million people, or one in four Australians.
Results are summarised below.
Australians' attitudes to older people:
Ninety per cent of Australians agree society can learn from the experiences of older people - but fewer than 40 per cent think we respect older people in practice.
Older age groups are least likely to agree that society respects older people, suggesting their own experiences with younger people are not always favourable.
ACT residents are most likely to respect older people and to believe everyone else does too (53 per cent), with Tasmanians least likely to agree (33 per cent).
Our 'Ageing Well' priorities:
Financial security, staying active and good relationships are the most common priorities, aligning with international research around the top ingredients for ageing well.
Staying active tops the list for older Australians. In contrast, financial security is the number one priority for those aged 25-64.
More than half of all respondents over 65 said staying active and access to health services are the most important ingredients for ageing well.
Financial security is the strongest priority for ACT and NSW respondents, with around 30 per cent of respondents from each of those states giving it top priority.
South Australians are most likely to prioritise staying active, while one third of Tasmanians put access to health services at the top of their list.
While every age group listed addressing loneliness as the most important mental health focus, only the youngest aged 25-34 rank relationships among their top two ageing well priorities.
Our attitudes to caring for older Australians:
Independence is key for older Australians, with those aged 55+ most likely to believe they are responsible for their own care.
In contrast, half of all Millennials believe families are most responsible for care of older family members.
Half of all Millennials aged 25-34 believe Australia cares well for older people, while Baby Boomers are most likely to disagree.
Over 55s are also most likely to say a new model of care is needed for the future (17%).
Irrespective of age, quality of care and independence are the top priorities for those planning on ageing within their own home, or also in a communal residential age care facility.
Our attitudes to funding:
About half of all Australians rank superannuation as their primary funding source for retirement.
Only 3 per cent of Australians intend selling the family home as a top retirement funding source, with 1 per cent relying on family support to do so.
Young people aged 25-34 were more likely than any other group to list cash savings as a funding source in retirement, with one in six doing so.
Read the full report here: http://www.boltonclarke.com.au/ageing-well-report