Photo Technique Supports Better Wound Care Outcomes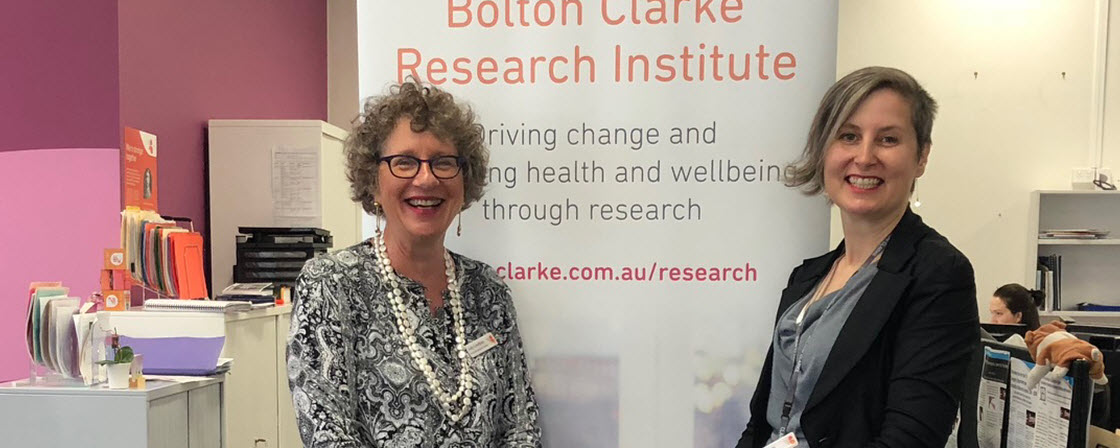 A new technique for photographing wounds that could provide more information to support wound care in people with leg wounds is being investigated by the Bolton Clarke Research Institute (BCRI) in a project funded by Trajan Scientific and Medical.
The Institute is working with RMIT to investigate hyperspectral imaging (HSI) as a faster way to let healthcare providers know when a leg wound is healing normally and when more treatment is needed to help heal the wound better.
The photographic technique uses up to 100 colour channels and reveals information that can normally only be discovered using pathology tests.
BCRI lead researcher Dr Rajna Ogrin said leg wounds happened more often in older people and could be painful, stopping people from going out and doing the things they need to do.
"They also may take a long time to heal and lead to complications like infections and needing to go to hospital," she said.
"The most common type of leg wound is venous leg ulcers, which are wounds that don't heal because veins don't bring the blood back to the heart properly, and cause swelling in the legs and other problems.
"But a big problem in wounds is that it is hard to know which wounds won't heal as expected, and so need more help to heal better."
Previous research by led by Prof Dinesh Kumar, RMIT University, has found that advanced imaging techniques such as HSI can help better predict the healing of foot wounds in people with diabetes. The advantage of this approach is that it is real-time, is non-invasive and does not require to disturb the wound.
The new work will build on research already done and find out if there is extra information in HSI photos that will help predict which leg wounds will heal normally and which will have delayed healing.
Trajan Scientific and Medical CEO Stephen Tomisich said, "On our journey developing technologies towards personalized measurement, we also look for opportunities to support others making a difference in the wider community.
"This program is aligned with our patient-centric ethos, using less-invasive techniques in order to produce meaningful data to assist in healthcare."
"We are pleased to continue supporting Bolton Clarke, since first funding their Peer Educators for Skin Health Program in 2015, and now this collaboration with RMIT to improve wound care," he said.
The research project, which will span 12 months, will include 80 Bolton Clarke clients with venous leg wounds in the Melbourne North region.
Clients will be followed up at 12 and 24 weeks.