Nursing care gives Gertie hope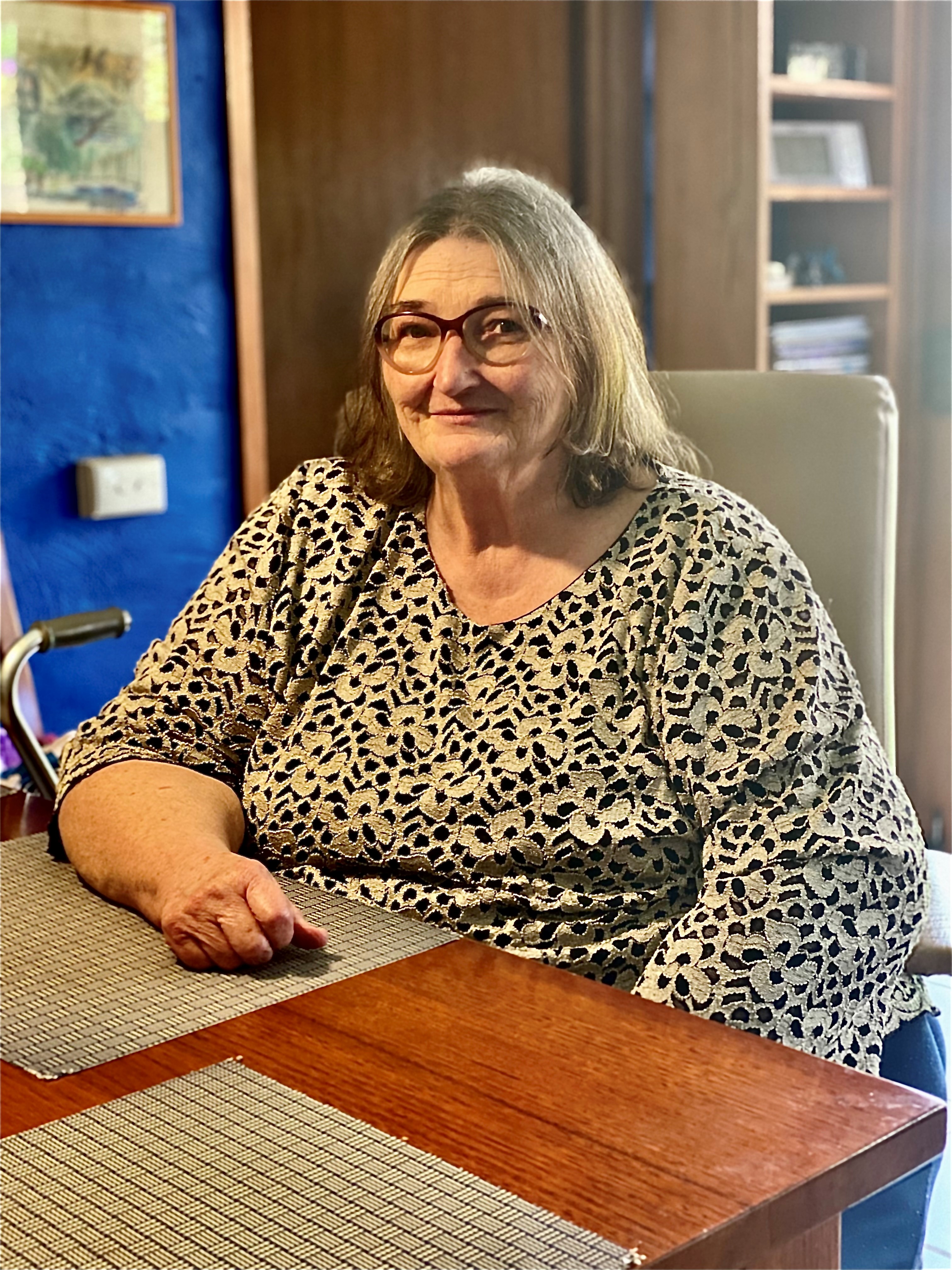 12 May 2021
For home nursing client Gertie, a visit from Bolton Clarke's wound care nurses changed her life.
Gertie, 73, was born in Austria where she studied and taught business management. While working in Munich she was asked to use a computer and consulted the university expert, who later became her husband, Klaus.
The pair emigrated to Australia in the 1980s with their two sons.
The family settled at Devon Meadows in country Victoria.
"When we came to our new home it was all bush – we didn't allow the kids to go out unsupervised because we were afraid of the snakes," she says.
"Eventually we had sheep and alpacas, herbs and chickens. I have always enjoyed animals and gardening, and when the grandchildren arrived they would come for visits and I would plant vegetables and run around with them."
Over the years Gertie enjoyed cultivating her beautiful gardens and volunteering in community education, eventually teaching at Swinburne TAFE for more than a decade, working with young people who needed extra support.
However her well-earned retirement turned into a nightmare when she developed lymphedema, a condition caused by the blockage of lymph nodes leading to fluid retention.
"I just woke up one day and had such swollen legs I couldn't lift them any more. It got worse and worse and my legs started to blister."
Gertie spent three weeks in hospital, during which 23 litres of fluid was pumped from her body. She returned home but found she was "barely functional" and her mobility was severely impaired.
After three months of daily visits from a hospital support nurse to dress the weeping ulcers on her leg the wound was declared chronic.
That's when she was referred to Bolton Clarke.
"I'll never forget that Friday of their first visit," she says. "They came with laptops, boxes of dressing and equipment that took over my whole kitchen. They teleconferenced with a specialist nurse. They were here for three hours conferring, taking pictures of my wounds and coming up with a treatment plan."
The team carried out a thorough examination and used a specialist toe doppler.
"They were so competent and flexible. They developed a plan for the wound with different dressings and compression bandages. Within a week the problem of the leaking dressings was all gone and within a few weeks the change was really dramatic," Gertie says.
"For the first time now I'm starting to feel like maybe I can turn it around a bit. I would love to get back a bit more mobility so I can go places again."
May 12 is International Nurses Day. Today we celebrate the difference our nurses make for people like Gertie every day.