Music, family and friendship still a joy for former teacher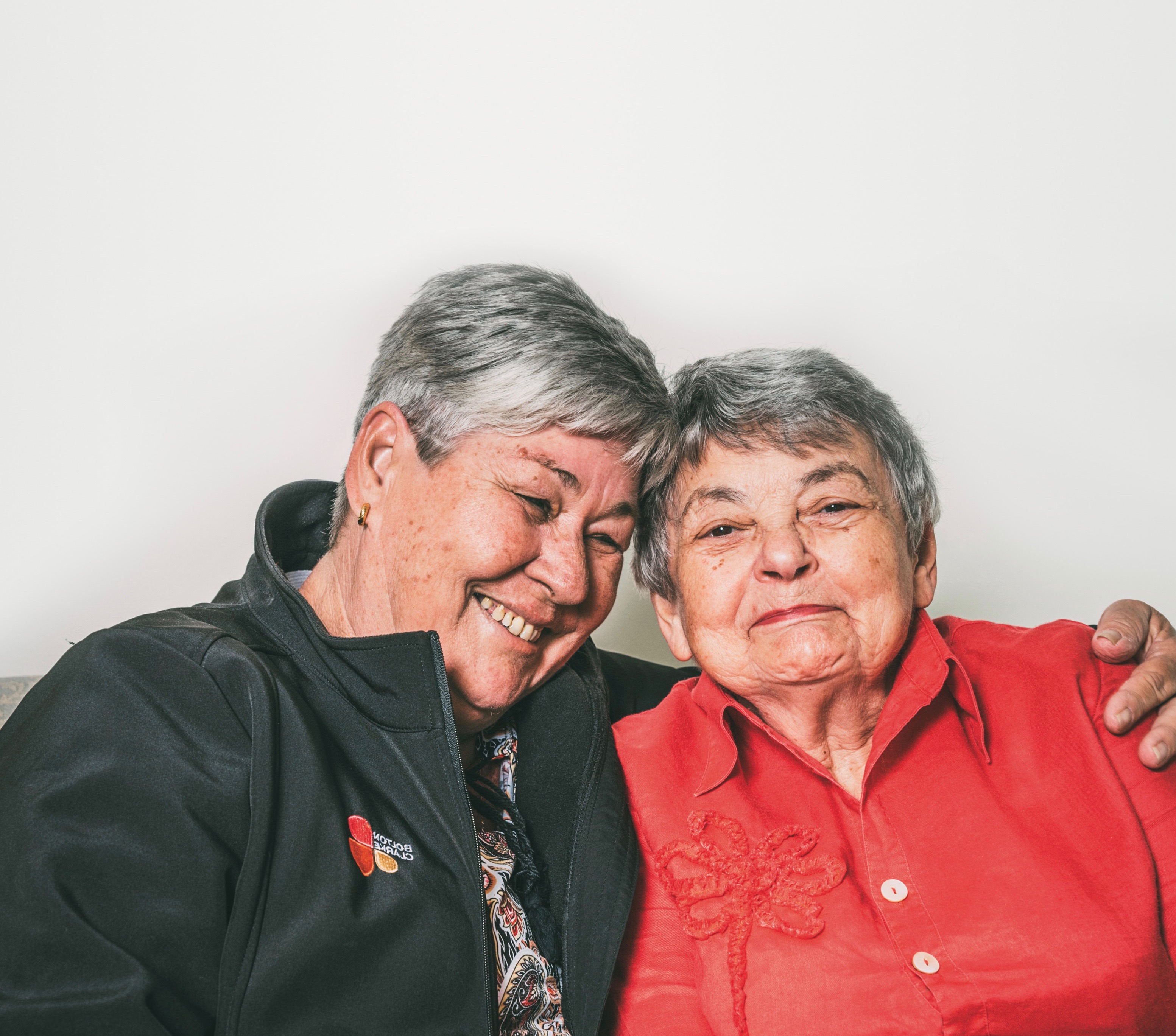 For Margaret Upham, the recommendations of friends made the choice to move into Bolton Clarke's Fairview retirement community at Pinjarra Hills, in Brisbane's west, easy.
"I knew people who had lived in the village and they absolutely raved about it, did not have a negative thing to say. So I decided that was the place for me and I have lived here for the last four years very happily," she says.
"The people here are very friendly, everyone gets along with each other so well and Kathy is a wonderful manager, it doesn't matter what she has going on when you walk into her office she will stop what she's doing and make time for you."
Margaret, born in Sydney, is a former infant and preschool teacher and enjoys running a regular resident discussion group as well as attending sewing and knitting clubs.
She raised her four children in Newcastle with her husband, who was a church minister.
"Then after teaching young children for so long I went back and completed more studies to work with children who had special needs," she says.
"That was an incredibly rewarding experience as well, I found the need to keep these children motivated and show them they could do anything they set their minds to."
"Children bring such joy to my life, it's such a wonderful thing to be able to teach. I absolutely loved every minute of it.
"I loved being able to interact with children who were so young and still learning about the world around them."
These days those interactions still happen regularly with her extended family, with children, grandchildren and great-grandchildren living close by.
Margaret Is also a skilled musican and loves playing the piano and the organ, which she often did at church .
"I do have a mini organ in my unit here, I play it sometimes and I play the piano in the community hall when the residents get together for a sing-a-long," she said.
"I did learn to play the piano as a child but I never had exams or anything. I feel that when children are tested on things like that they can quickly lose their love and passion for it. We were all meant to make some mistakes so I don't think perfection matters too much."