Lakeside Opening Gathers Moreton Shores Community Together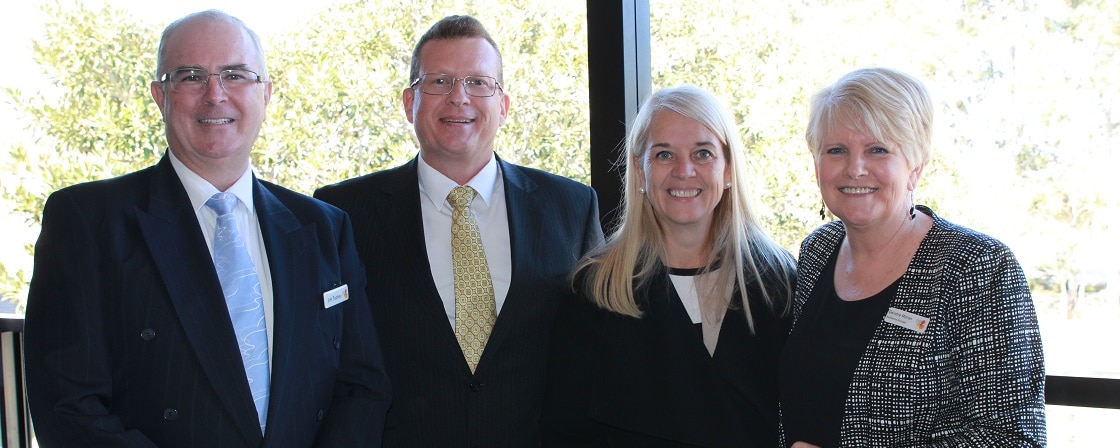 Residents at Bolton Clarke's Moreton Shores Community in Thornlands recently celebrated the opening of The Terrace, the latest addition to the modern lakeside community building.
Residential aged care and retirement living residents came together for the occasion and were joined by Kim Richards MP, State Member for Redands, Councilor Paul Gollé, Redland City Council, and Bolton Clarke employees.
The morning tea event provided opportunity for residents to tour the new facilities including a cinema room, seniors-friendly gym, alfresco dining areas, walking tracks, playground and café.
The ceremonial cake was cut by Moreton Shores resident of six years, Clare McKirdy, who said "you can't do better than here."
"The community is wonderful, and not just the building. The staff are marvelous, from the laundry, to the kitchen, cleaners and nursing staff. A lot of people do not realise what the staff do, until you experience it in a community like this."
Residential Manager of Moreton Shores Dierdre Moran, made a special announcement that the name of the café, for which residents and staff had been submitting suggestions, had been selected.
The winning name was Coffee on Kings, paying homage to the lakeside community's street address.
Bolton Clarke's Executive General Manager of Operating Performance, Jim Toohey, gave a speech about the accomplishments and future of the developments before handing the baton to Cr Gollé and Ms. Richards, who officially declared The Terrace open.
Ms. Richards, who has a background in property, said the building was "a beautiful new world-class facility that integrates inside with our stunning natural environment."
Cr Gollé echoed her sentiments, celebrating Bolton Clarke's history and ethos of innovation.
The event was a rousing success, with a full-house of residents remaining well into the day, enjoying the lakeside atmosphere.
Pictured above: Jim Toohey, Cr Paul Gollé, Kim Richards and Deirdre Moran on the lakeside Terrace.