Age no barrier for volunteer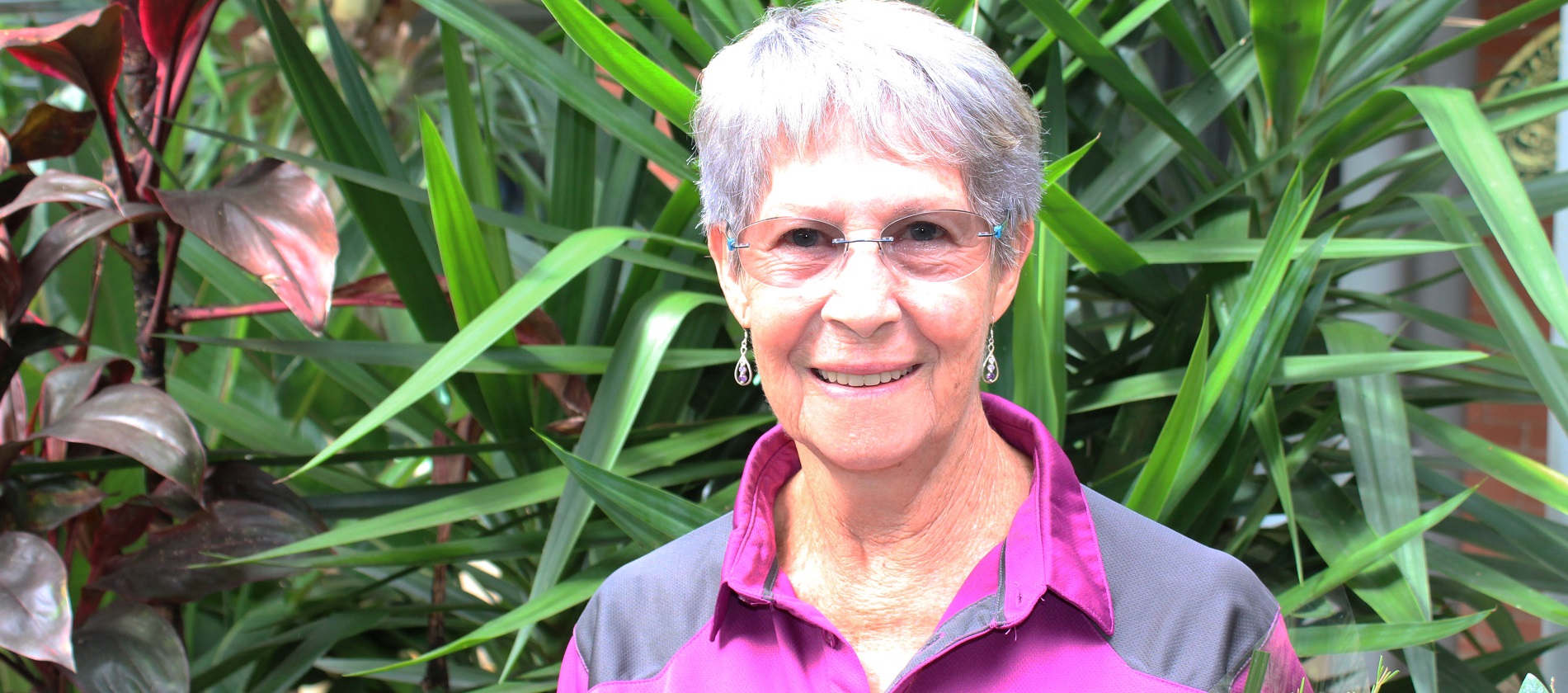 National Volunteer Week celebrations have coincided with planning for her 80th birthday celebrations for Bolton Clarke volunteer Yvonne who is a familiar face at our Tantula Rise residential community on Queensland's Sunshine Coast.
Preparations have been underway for some time for the big birthday bash at her daughter's house in Brisbane, followed by a trip to the United Kingdom and Europe with June, her best friend of almost 50 years.
But she is also looking forward to returning home and back to her work at Tantula Rise in Alexandra Headlands, where she has been an active volunteer for more than a decade.
Yvonne first became involved at Tantula Rise in 2007, when her husband arrived for respite while she underwent knee surgery. He was given a permanent place and stayed for more than three years, and she has been volunteering there ever since.
"Moving my husband into Tantula Rise was a big day. I was very sad but the ladies said to me 'don't worry – we'll look after him'- and they did," she said.
"I am not one to sit around so I started helping out during visiting hours and then continued to volunteer because I love helping people."
Born in Lismore, NSW, Yvonne and her family moved to Brisbane when her three children were young. Her friend June lived across the road and the families became close friends.
"Our husbands passed away within five months of each other and we have remained friends to this day," she said.
"We are like sisters and we travel together now. We have done lots of cruises to Hawaii, Japan, Canada, Alaska. In August, we are planning a seven-week trip to Paris, Normandy, Venice for a nine-day cruise, then on to Milan and Dublin."
Yvonne is a much-loved member of the community who loves to keep healthy and active is also a great singer, performing regularly for the residents at Tantula Rise accompanied by the piano.
In May we recognised our strong force of hundreds of volunteers during National Volunteer Week. Our volunteers are a big part of our Bolton Clarke community, generously giving their time to make a difference in the lives of our staff, residents and clients.